What are the Premier League fixtures and results this week?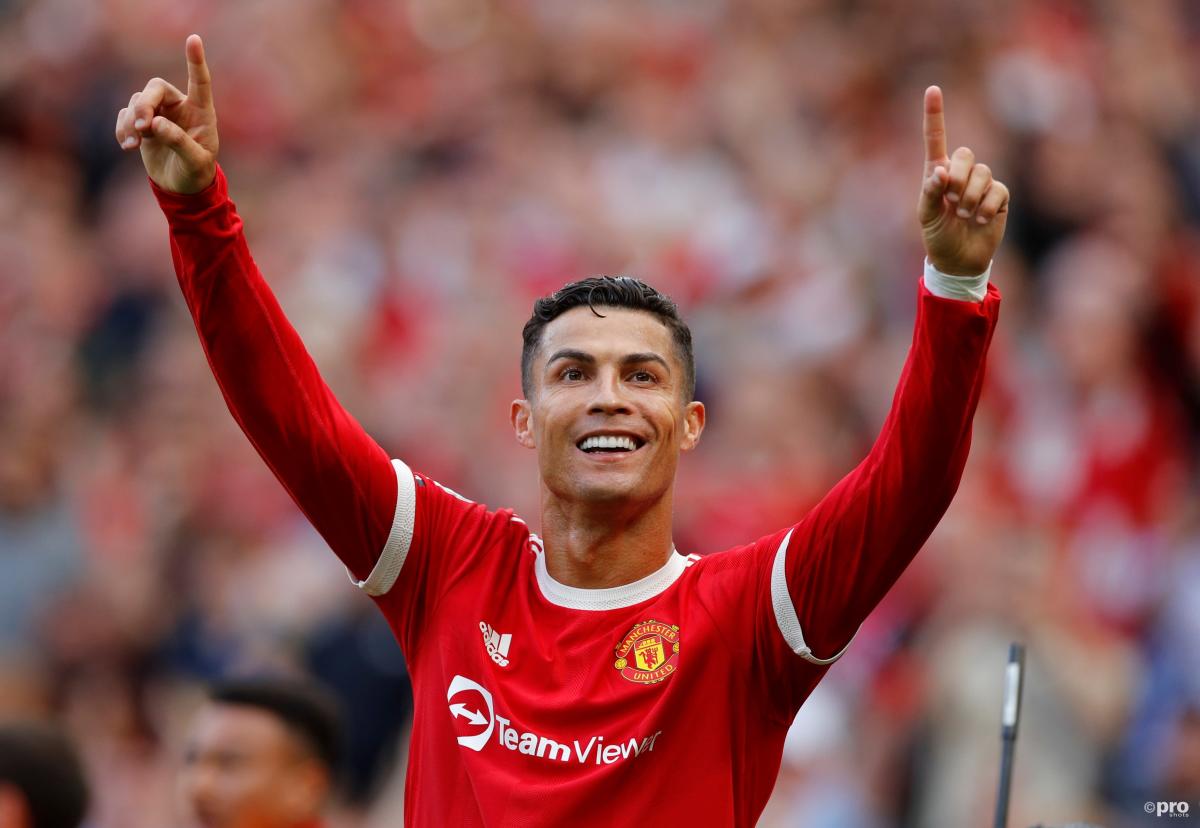 The Premier League season in 2021/22 is proving to be one of the best in recent years, with the return of fans to stadiums adding an extra element to the campaign.
Manchester City are defending champions, with previous winners Liverpool, European champions Chelsea and Manchester United all having title aspirations.
Spurs, Arsenal and Leicester are also hoping to be in the mix for European places, while Brentford, Norwich City and Watford have survival in mind after winning promotion.
And do not forget about Newcastle United following their Saudi-led takeover, which has now made them the richest club in world football.
With Cristiano Ronaldo, Jadon Sancho, Romelu Lukaku and Jack Grealish among the high-profile transfers for this season, this will surely be a memorable year for what many believe is the best league in the world.
This page can serve as your one-stop shop for all the upcoming Premier League fixtures and previous results this season.
The standings can be found here via FootballCritic.
English Premier League fixtures
Saturday February 19
West Ham v Newcastle (12:30)
Arsenal v Brentford (15:00)
Brighton v Burnley (15:00)
Liverpool v Norwich City (15:00)
Southampton v Everton (15:00)
Aston Villa v Watford (15:00)
Crystal Palace v Chelsea (15:00)
Manchester City v Tottenham (17:30)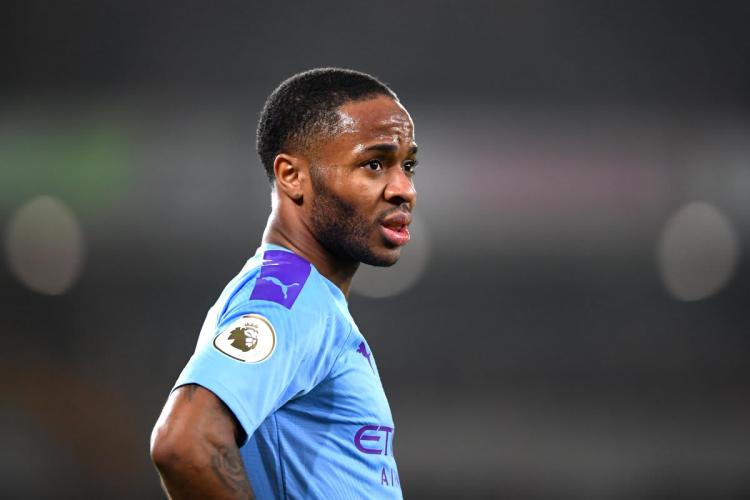 Sunday February 20
Leeds v Manchester United (14:00)
Wolves v Leicester City (16:30)
English Premier League results
Tuesday February 15
Manchester United 2-0 Brighton (Ronaldo, Fernandes)
Sunday February 13
Tottenham 0-2 Wolves (Jimenez, Dendoncker)
Newcastle 1-0 Aston Villa (Trippier)
Burnley 0-1 Liverpool (Fabinho)
Leicester City 2-2 West Ham (Tielemans pen, Pereira; Bowen, Dawson)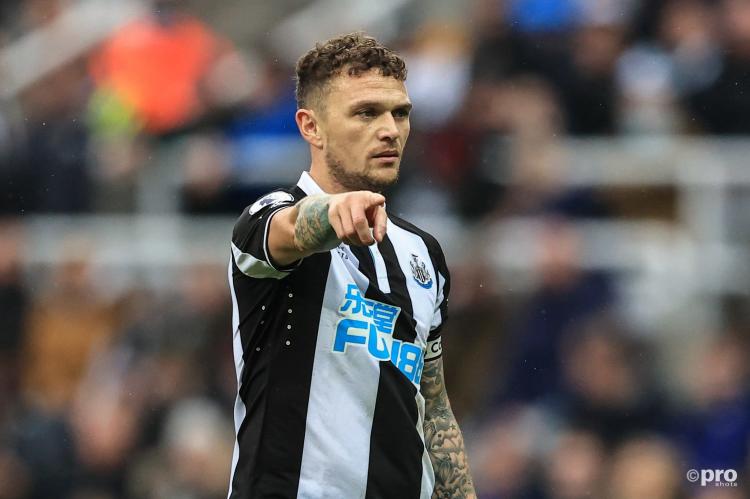 Saturday February 12
Manchester United 1-1 Southampton (Sancho; Adams)
Watford 0-2 Brighton (Maupay, Webster)
Brentford 0-0 Crystal Palace
Everton 3-0 Leeds (Coleman, Keane, Gordon)
Norwich City 0-4 Manchester City (Sterling x3, Foden)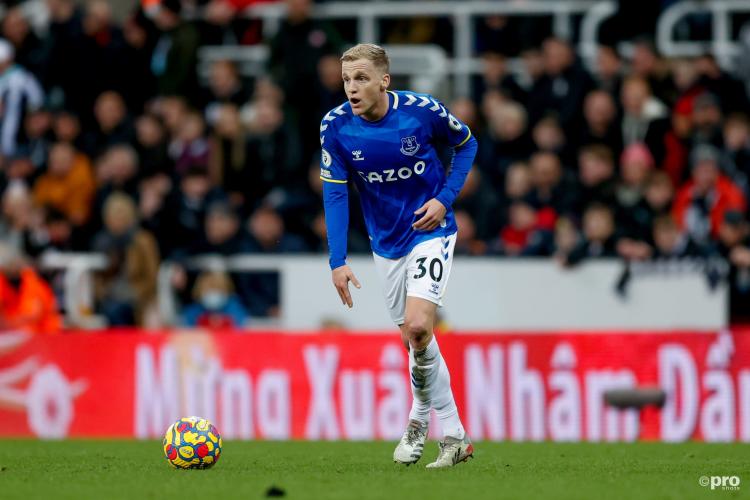 Thursday February 10
Liverpool 2-0 Leicester City (Jota x2)
Wolves 0-1 Arsenal (Gabriel)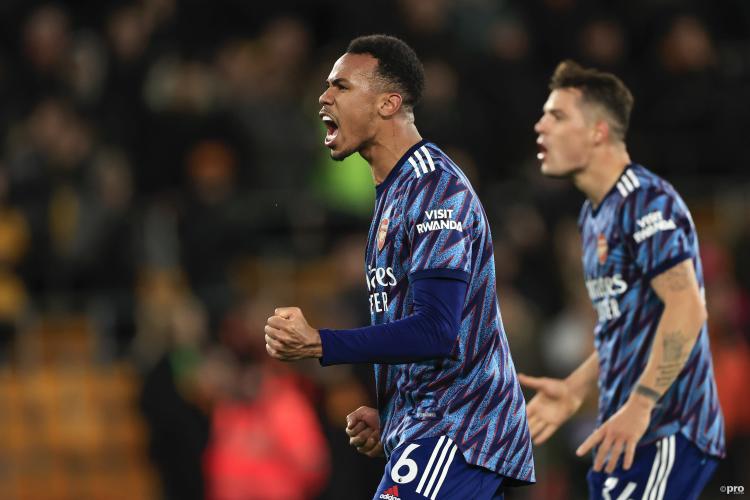 Wednesday February 9
Norwich City 1-1 Crystal Palace (Pukki; Zaha)
Tottenham 2-3 Southampton (Bednarek OG, Son; Broja, Elyounoussi, Adams)
Manchester City 2-0 Brentford (Mahrez pen, De Bruyne)
Aston Villa 3-3 Leeds (Coutinho, Ramsey x2; James x2, Llorente)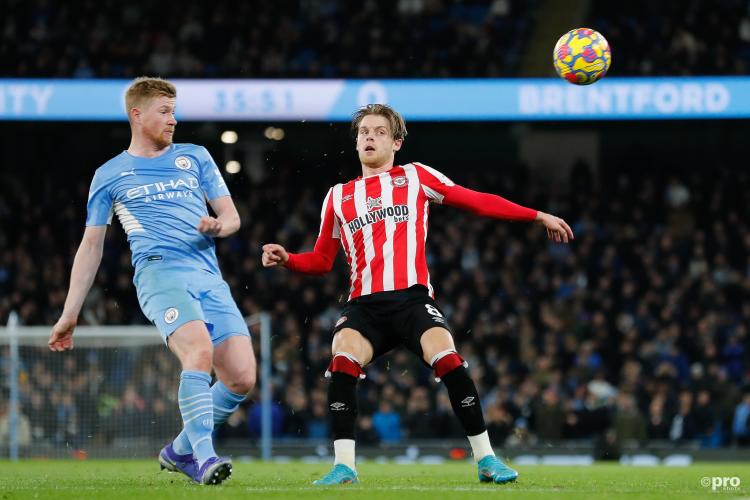 Tuesday February 8
Newcastle 3-1 Everton (Holgate OG, Fraser, Tripper; Lascelles OG)
West Ham 1-0 Watford (Bowen)
Burnley 1-1 Manchester United (Rodriguez; Pogba)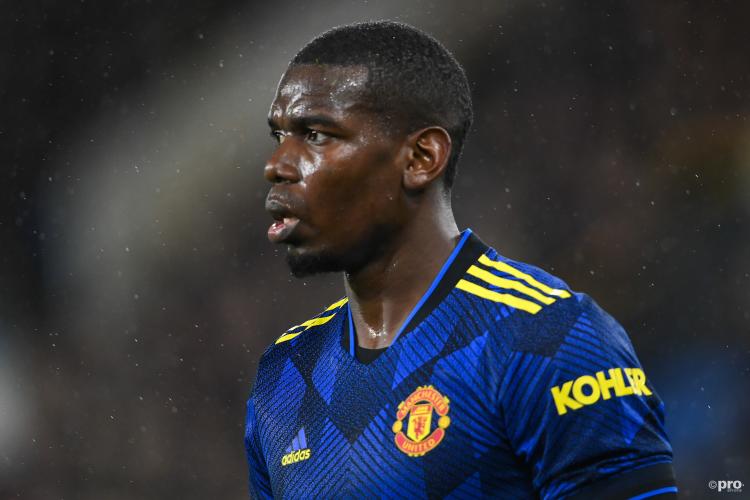 Saturday February 5
Burnley 0-0 Watford
Sunday January 23
Crystal Palace 1-3 Liverpool (Edouard; Van Dijk, Oxlade-Chamberlain, Fabinho pen)
Arsenal 0-0 Burnley
Leicester City 1-1 Brighton (Daka; Welbeck)
Chelsea 2-0 Tottenham (Ziyech, Silva)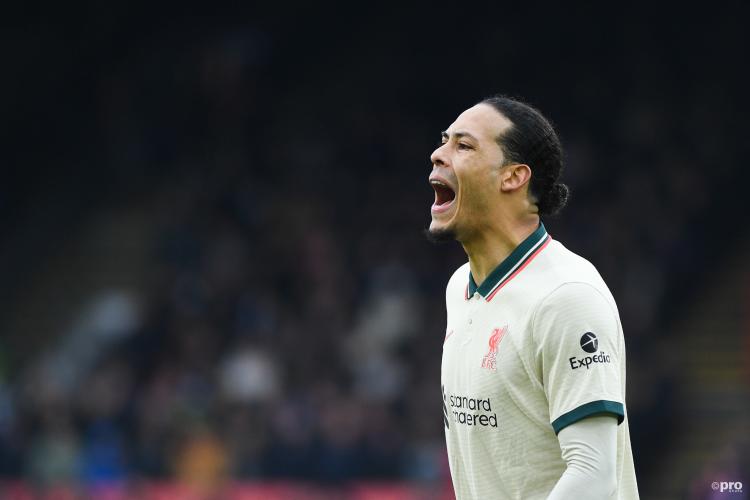 Saturday January 22
Everton 0-1 Aston Villa (Buendia)
Brentford 1-2 Wolves (Toney; Moutinho, Neves)
Leeds 0-1 Newcastle (Shelvey)
Manchester United 1-0 West Ham (Rashford)
Southampton 1-1 Manchester City (Walker-Peters; Laporte)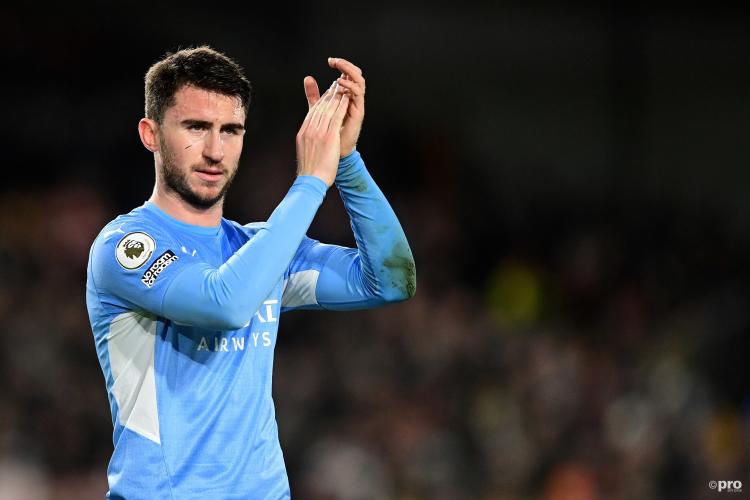 Friday January 21
Watford 0-3 Norwich City (Sargent x2, Kucka OG)
Wednesday January 19
Leicester City 2-3 Tottenham (Daka, Maddison; Kane, Bergwijn x2)
Brentford 1-3 Manchester United (Toney; Elanga, Greenwood, Rashford)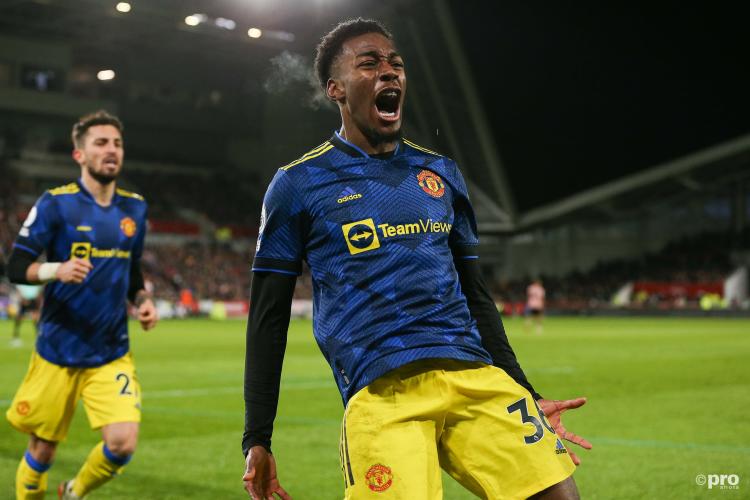 Tuesday January 18
Brighton 1-1 Chelsea (Webster; Ziyech)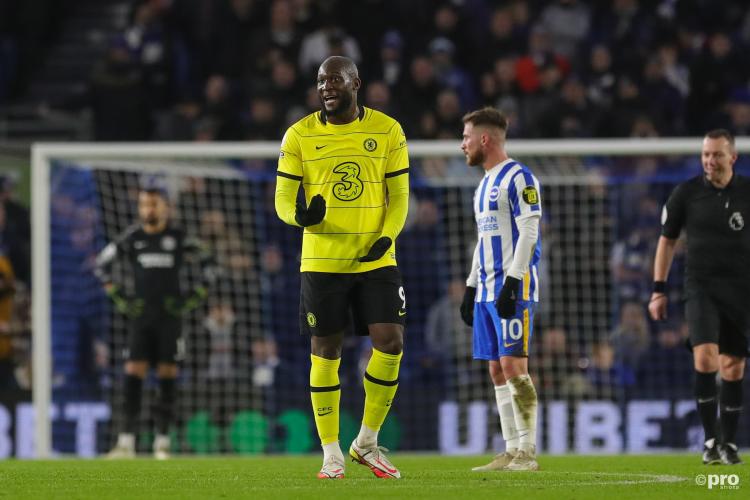 Sunday January 16
West Ham 2-3 Leeds (Bowen, Fornals; Harrison x 3)
Liverpool 3-0 Brentford (Fabinho, Oxlade-Chamberlain, Minamino)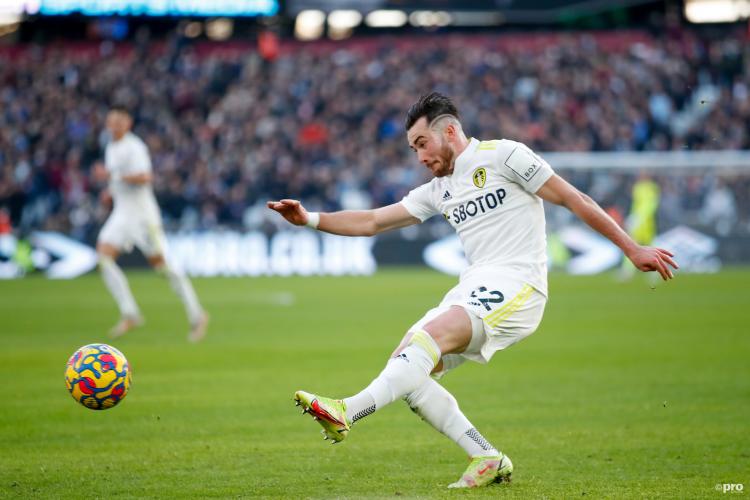 Saturday January 15
Manchester City 1-0 Chelsea (De Bruyne)
Norwich City 2-1 Everton (Keane OG, Idah; Richarlison)
Wolves 3-1 Southampton (Jimenez pen, Coady, Traore; Ward-Prowse)
Newcastle 1-1 Watford (Saint-Maximin; Joao Pedro)
Aston Villa 2-2 Manchester United (Ramsey, Coutinho; Fernandes x2)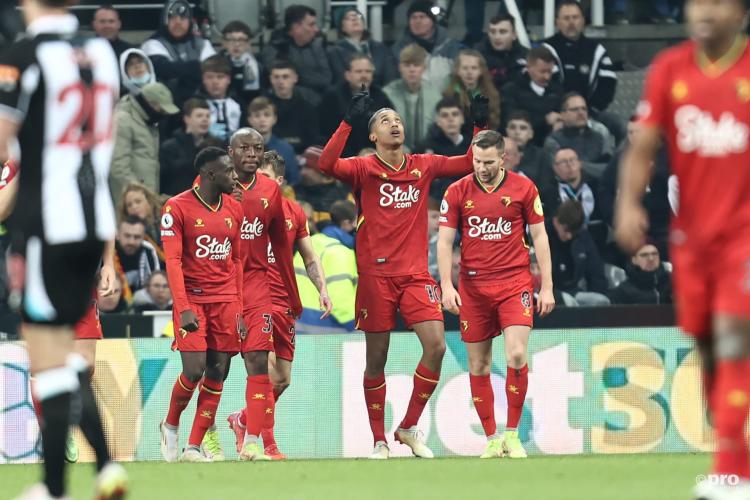 Friday January 14
Brighton 1-1 Crystal Palace (Andersen OG; Gallagher)
Wednesday January 12
West Ham 2-0 Norwich City (Bowen x 2)
Tuesday January 11
Southampton 4-1 Brentford (Bednarek, Fernandez OG, Broja, Adams; Janelt)
Monday January 3
Manchester United 0-1 Wolves (Moutinho)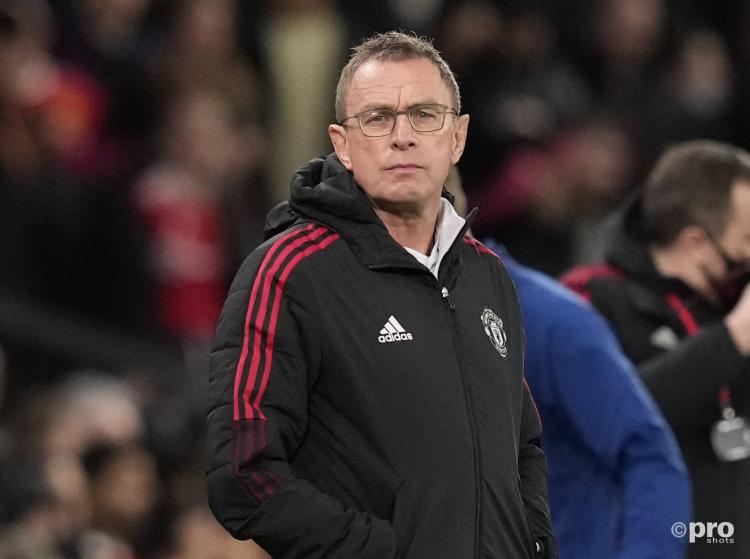 Sunday January 2
Brentford 2-1 Aston Villa (Wissa, Roerslev; Ings)
Leeds 3-1 Burnley (Harrison, Dallas, James; Cornet)
Everton 2-3 Brighton (Gordon x2; MacAllister x2, Burn)
Chelsea 2-2 Liverpool (Kovacic, Pulisic; Mane, Salah)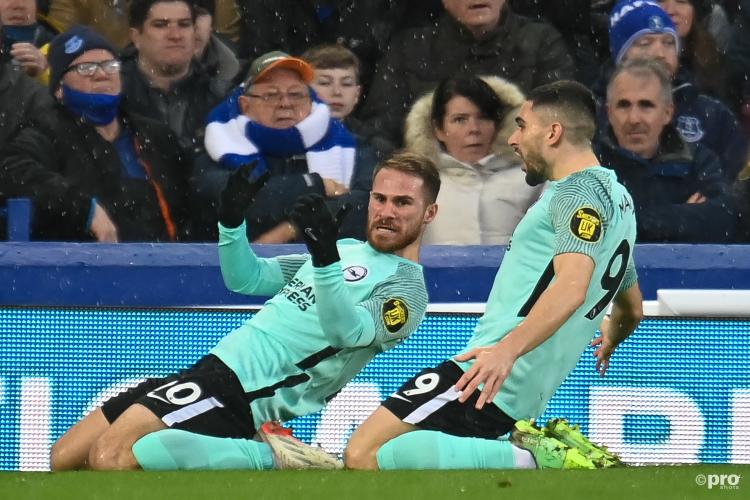 Saturday January 1
Arsenal 1-2 Manchester City (Saka; Mahrez pen, Rodri)
Watford 0-1 Tottenham (Sanchez)
Crystal Palace 2-3 West Ham (Edouard, Olise; Antonio, Lanzini x2)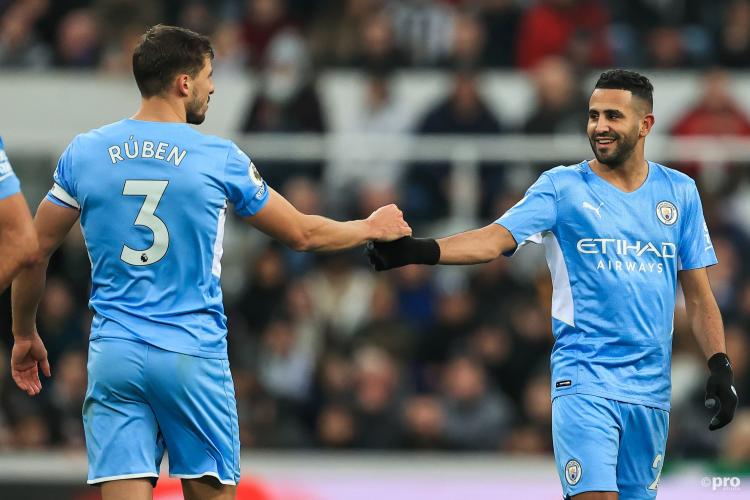 Thursday December 30
Manchester United 3-1 Burnley (McTominay, Mee OG, Ronaldo; Lennon)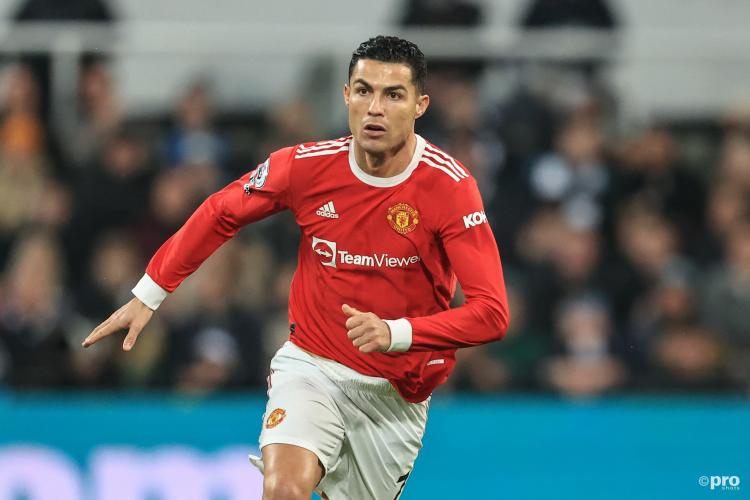 Wednesday December 29
Chelsea 1-1 Brighton (Lukaku; Welbeck)
Brentford 0-1 Manchester City (Foden)
Tuesday December 28
Southampton 1-1 Tottenham (Ward-Prowse; Kane pen)
Watford 1-4 West Ham (Dennis; Soucek, Benrahma, Noble pen, Vlasic)
Crystal Palace 3-0 Norwich City (Edouard pen, Mateta, Schlupp)
Leicester City 1-0 Liverpool (Lookman)
Monday December 27
Newcastle 1-1 Manchester United (Saint-Maximin; Cavani)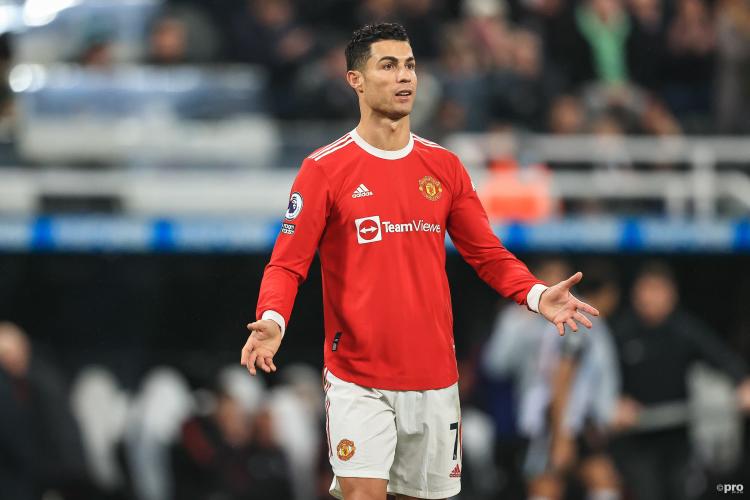 Sunday December 26
West Ham 2-3 Southampton (Antonio, Benrahma; Elyounoussi, Ward-Prowse, Bednarek
Tottenham 3-0 Crystal Palace (Kane, Moura, Son)
Norwich City 0-5 Arsenal (Saka x2, Tierney, Lacazette, Smith-Rowe)
Manchester City 6-3 Leicester City (De Bruyne, Mahrez pen, Gundogan, Sterling 2, Laporte; Maddison, Lookman, Iheanacho)
Aston Villa 1-3 Chelsea (James o.g; Jorginho 2 pens, Lukaku)
Brighton 2-0 Brentford (Trossard, Maupay)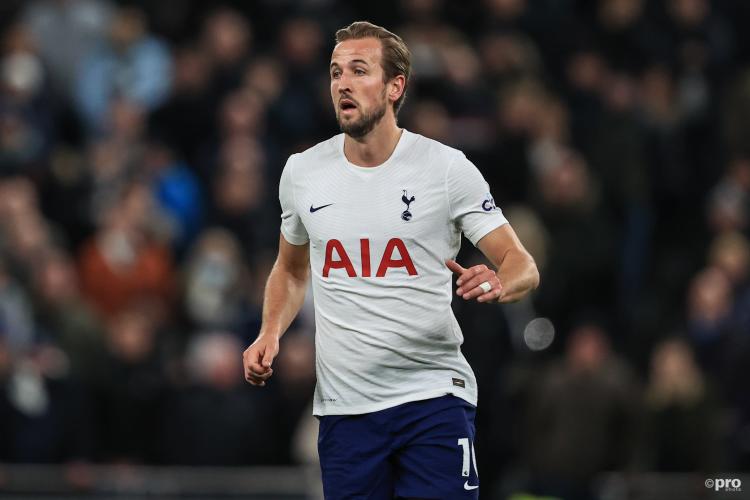 Sunday December 19
Wolves 0-0 Chelsea
Newcastle 0-4 Manchester City (Ruben Dias, Cancelo, Mahrez, Sterling)
Tottenham 2-2 Liverpool (Kane, Son; Jota, Robertson)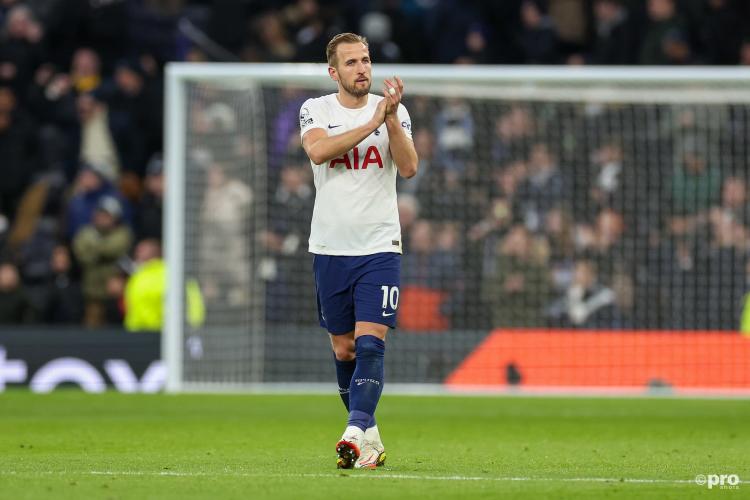 Saturday December 18
Leeds 1-4 Arsenal (Raphinha pen; Martinelli x2, Saka, Smith-Rowe)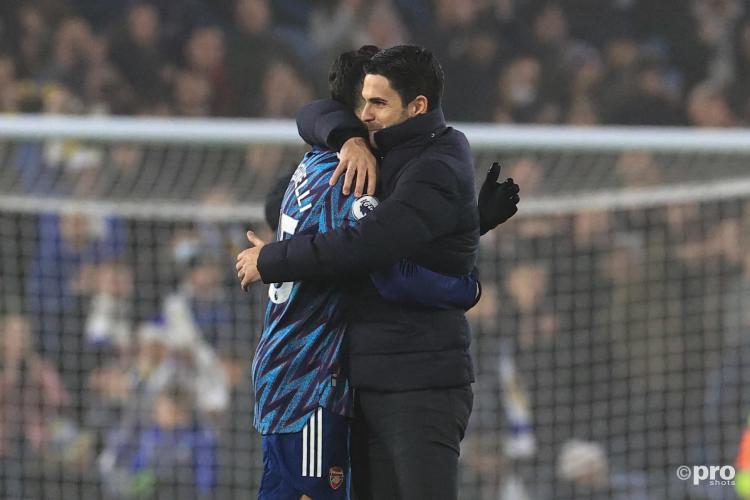 Thursday December 16
Chelsea 1-1 Everton (Mount; Branthwaite)
Liverpool 3-1 Newcastle (Jota, Salah, Alexander-Arnold; Shelvey)
Wednesday December 15
Brighton 0-1 Wolves (Saiss)
Crystal Palace 2-2 Southampton (Zaha, Ayew; Ward-Prowse, Broja)
Arsenal 2-0 West Ham (Martinelli, Smith-Rowe)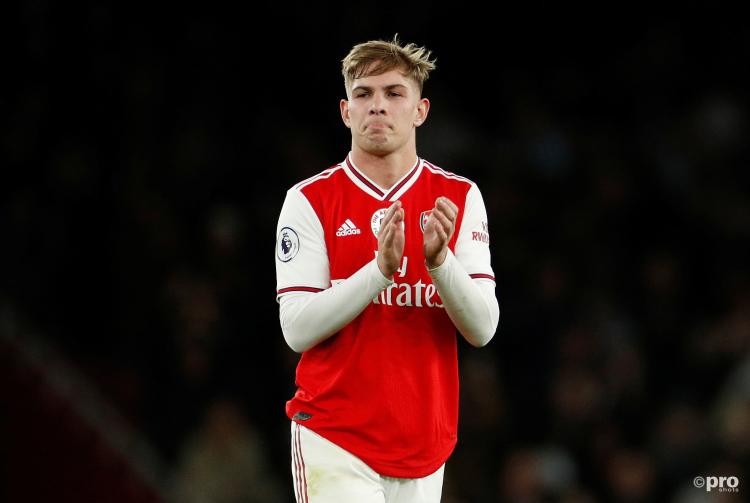 Tuesday December 14
Norwich City 0-2 Aston Villa (Ramsey, Watkins)
Manchester City 7-0 Leeds (De Bruyne x2, Foden, Grealish, Mahrez, Stones, Ake)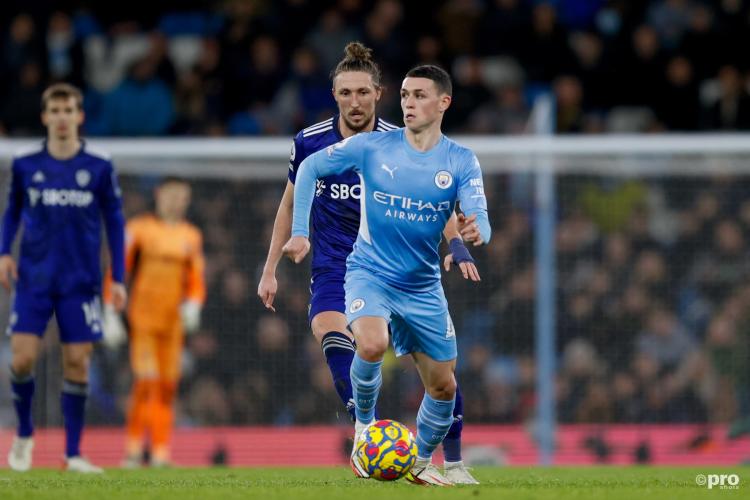 Sunday December 12
Burnley 0-0 West Ham
Leicester City 4-0 Newcastle (Tielemans 2, Daka, Maddison)
Crystal Palace 3-1 Everton (Gallagher 2, Tomkins; Rondon)
Saturday December 11
Manchester City 1-0 Wolves (Sterling pen)
Chelsea 3-2 Leeds (Mount, Jorginho x2 pens; Raphinha pen, Gelhardt)
Liverpool 1-0 Aston Villa (Salah pen)
Arsenal 3-0 Southampton (Lacazette, Odegaard, Gabriel)
Norwich City 0-1 Manchester United (Ronaldo pen)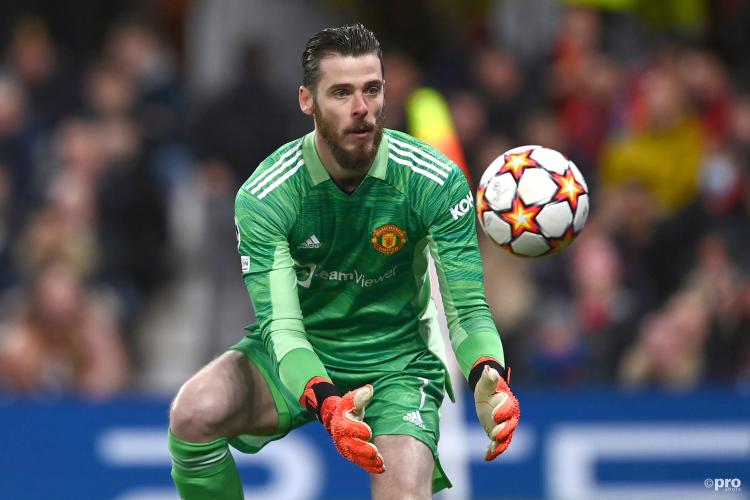 Friday December 10
Brentford 2-1 Watford (Jansson, Mbeumo pen; Bonaventure)
Monday December 6
Everton 2-1 Arsenal (Richarlison, Gray; Odegaard)
Sunday December 5
Leeds 2-2 Brentford (Roberts, Bamford; Baptiste, Canos)
Manchester United 1-0 Crystal Palace (Fred)
Tottenham 3-0 Norwich City (Lucas Moura, Sanchez, Son)
Aston Villa 2-1 Leicester City (Konsa (2); Barnes)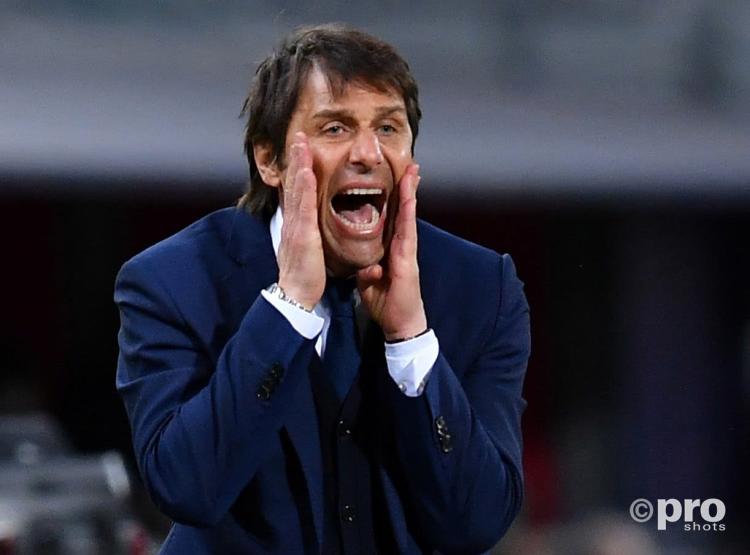 Saturday December 4
West Ham 3-2 Chelsea (Lanzini pen, Bowen, Masuaku; Silva, Mount)
Newcastle 1-0 Burnley (Wilson)
Wolves 0-1 Liverpool (Origi)
Southampton 1-1 Brighton (Broja; Maupay)
Watford 1-3 Manchester City (Hernandez; Bernardo Silva x2, Sterling)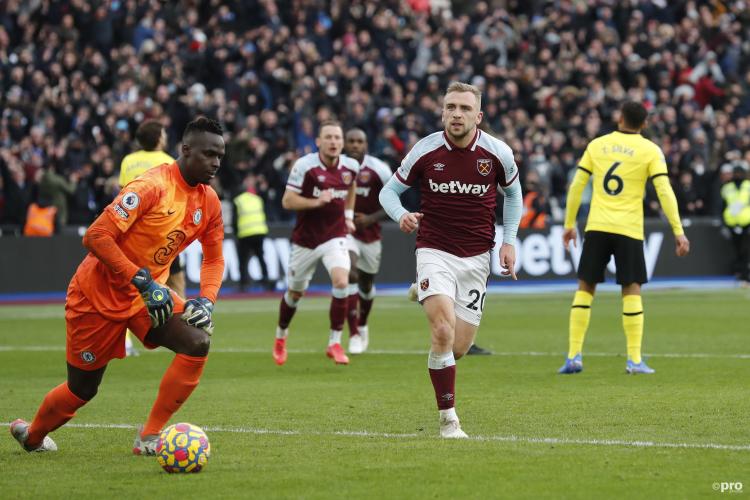 Thursday December 2
Tottenham 2-0 Brentford (Canos OG, Son)
Manchester United 3-2 Arsenal (Ronaldo x2, Fernandes; Smith-Rowe, Odegaard)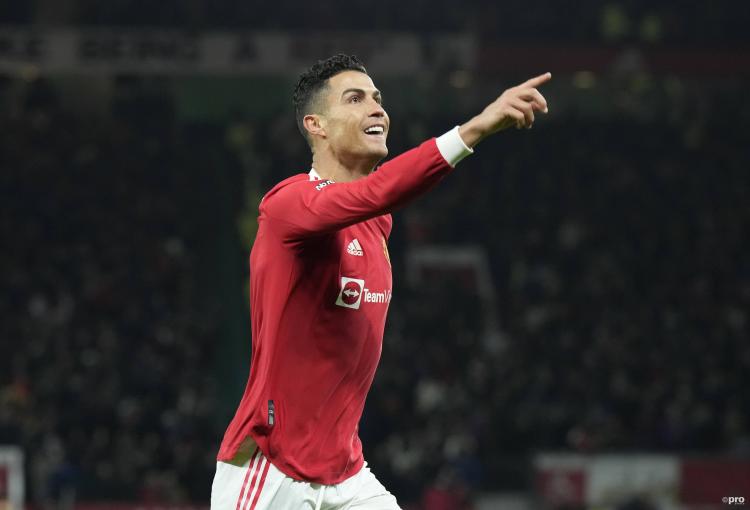 Wednesday December 1
Southampton 2-2 Leicester City (Bednarek, Adams; Evans, Maddison)
Wolves 0-0 Burnley
Watford 1-2 Chelsea (Dennis; Mount, Ziyech)
West Ham 1-1 Brighton (Soucek; Maupay)
Everton 1-4 Liverpool (Gray; Salah x2, Henderson, Jota)
Aston Villa 1-2 Manchester City (Watkins; Dias, Bernardo Silva)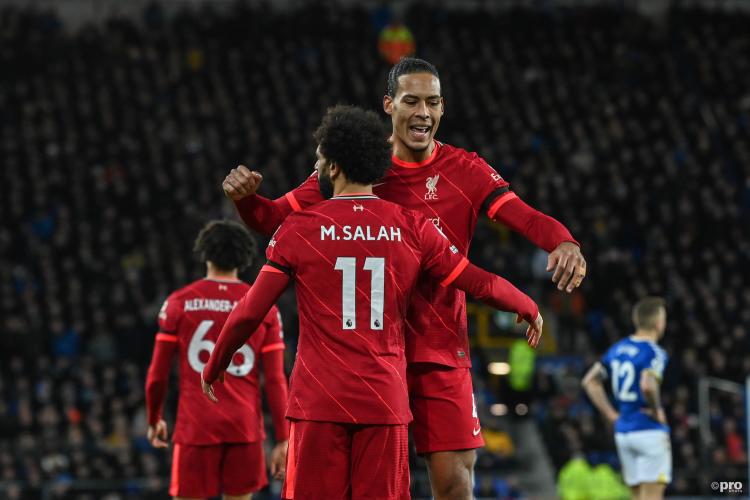 Tuesday November 30
Newcastle 1-1 Norwich City (Wilson pen; Pukki)
Leeds 1-0 Crystal Palace (Raphinha pen)
Sunday November 28
Brentford 1-0 Everton (Toney pen)
Manchester City 2-1 West Ham (Gundogan, Fernandinho; Lanzini)
Leicester City 4-2 Watford (Maddison, Vardy x2, Lookman; King pen, Dennis)
Burnley P-P Tottenham (postponed due to adverse weather conditions)
Chelsea 1-1 Manchester United (Jorginho pen; Sancho)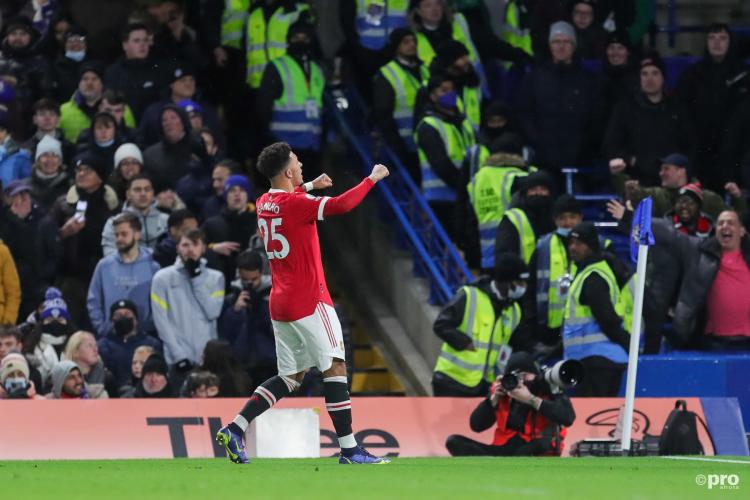 Saturday November 27
Arsenal 2-0 Newcastle (Saka, Martinelli)
Liverpool 4-0 Southampton (Jota x2, Thiago, Van Dijk)
Norwich City 0-0 Wolves
Crystal Palace 1-2 Aston Villa (Guehi; Targett, McGinn)
Brighton 0-0 Leeds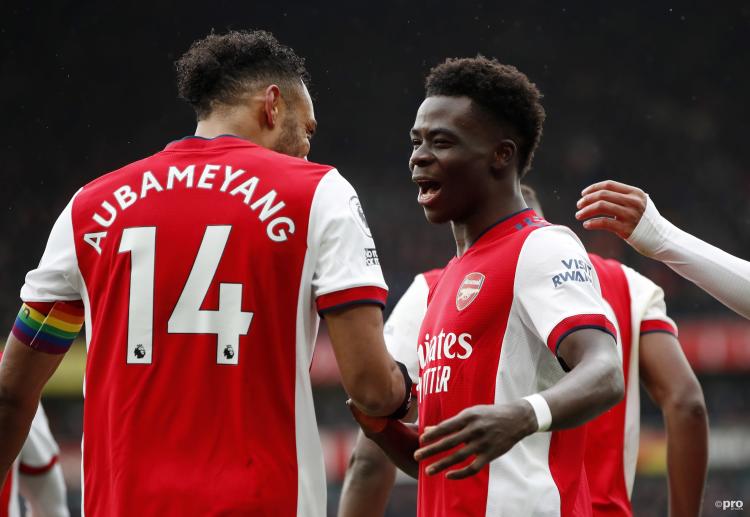 Sunday November 21
Manchester City 3-0 Everton (Sterling, Rodri, Bernardo Silva)
Tottenham 2-1 Leeds (Hoejbjerg, Reguilon; James)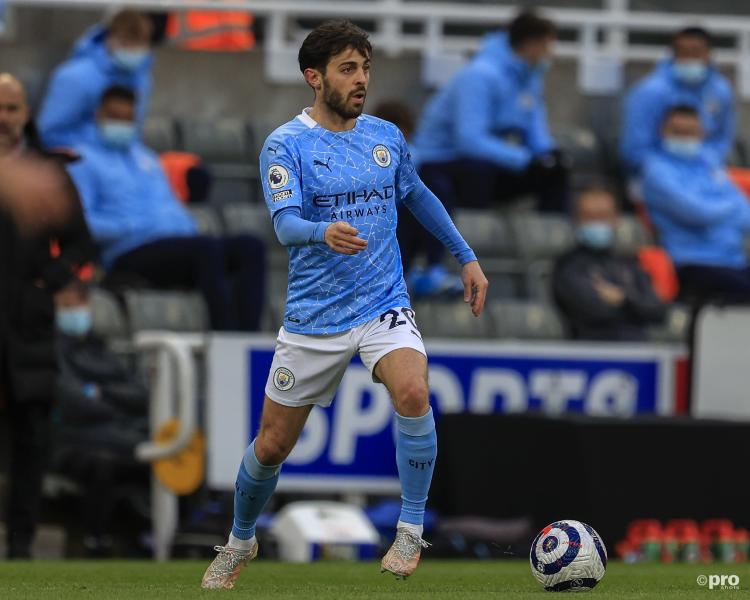 Saturday November 20
Leicester City 0-3 Chelsea (Rudiger, Kante, Pulisic)
Newcastle 3-3 Brentford (Lascelles, Joelinton, Saint-Maximin; Toney, Henry, Lascelles OG)
Burnley 3-3 Crystal Palace (Mee, Wood, Cornet; Benteke x2, Guehi)
Aston Villa 2-0 Brighton (Watkins, Mings)
Watford 4-1 Manchester United (King, Sarr, Joao Pedro, Dennis; Van de Beek)
Wolves 1-0 West Ham (Jimenez)
Norwich City 2-1 Southampton (Pukki, Hanley; Adams)
Liverpool 4-0 Arsenal (Mane, Jota, Salah, Minamino)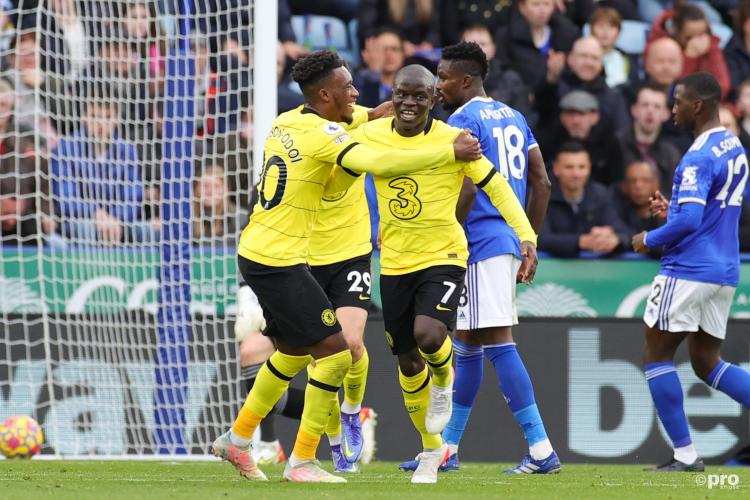 Sunday November 7
Everton 0-0 Tottenham
Leeds 1-1 Leicester City (Raphinha; Barnes)
Arsenal 1-0 Watford (Smith-Rowe)
West Ham 3-1 Liverpool (Alisson OG, Fornals, Zouma; Alexander-Arnold, Origi)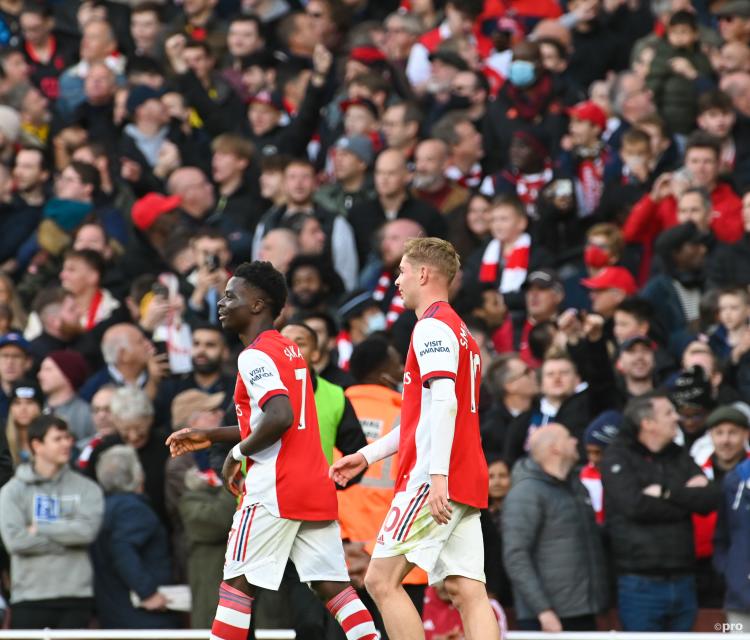 Saturday November 6
Manchester United 0-2 Manchester City (Bailly OG, Bernardo)
Chelsea 1-1 Burnley (Havertz; Vydra)
Crystal Palace 2-0 Wolves (Zaha, Gallagher)
Brentford 2-1 Norwich City (Henry; Normann, Pukki pen)
Brighton 1-1 Newcastle (Trossard pen, Hayden)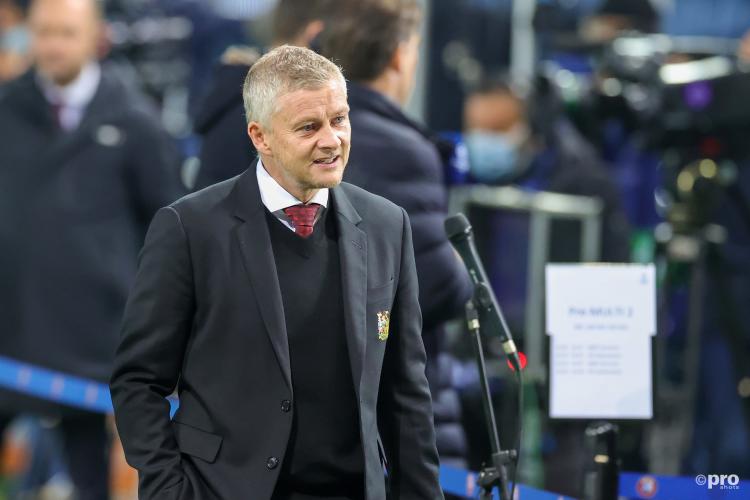 Friday November 5
Southampton 1-0 Aston Villa (Armstrong)
Monday November 1
Wolves 2-1 Everton (Kilman, Jimenez; Iwobi)
Sunday October 31
Norwich City 1-2 Leeds (Omobamidele; Raphinha, Rodrigo)
Aston Villa 1-4 West Ham (Watkins; Johnson, Rice, Fornals, Bowen)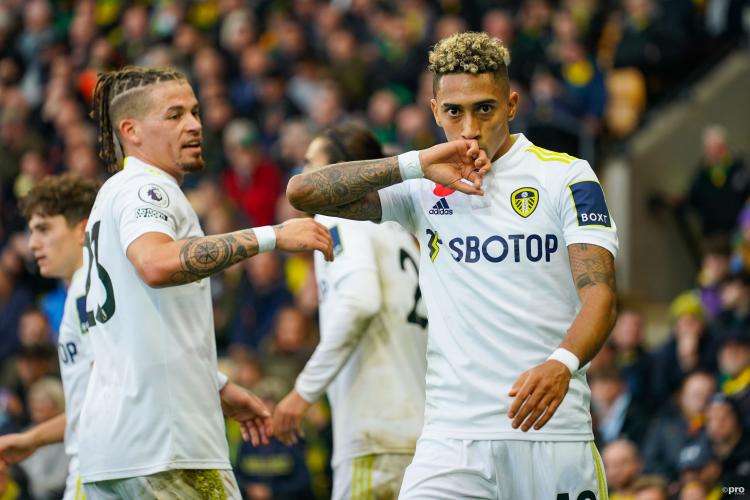 Saturday October 30
Leicester City 0-2 Arsenal (Gabriel, Smith-Rowe)
Watford 0-1 Southampton (Adams)
Liverpool 2-2 Brighton (Henderson, Mane; Mwepu, Trossard)
Newcastle 0-3 Chelsea (James x2, Jorginho pen)
Manchester City 0-2 Crystal Palace (Zaha, Gallagher)
Burnley 3-1 Brentford (Wood, Lowton, Cornet; Ghoddos)
Tottenham 0-3 Manchester United (Ronaldo, Cavani, Rashford)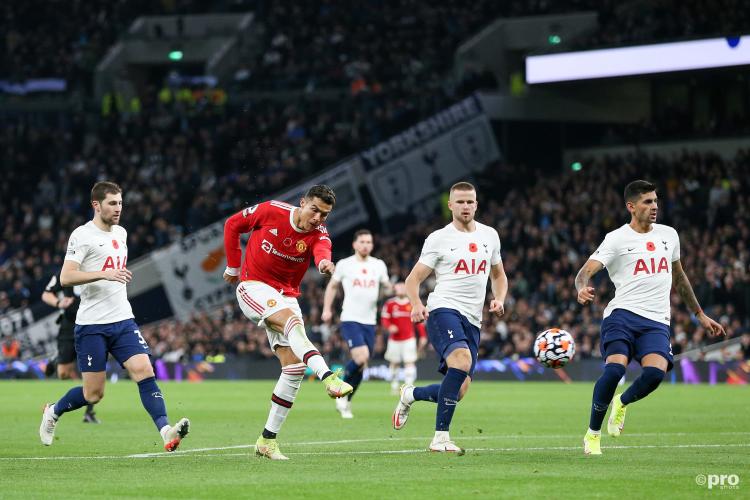 Sunday October 24
West Ham 1-0 Tottenham (Michail Antonio)
Brentford 1-2 Leicester City (Joergensen; Tielemans, Maddison)
Manchester United 0-5 Liverpool (Keita, Jota, Salah x 3)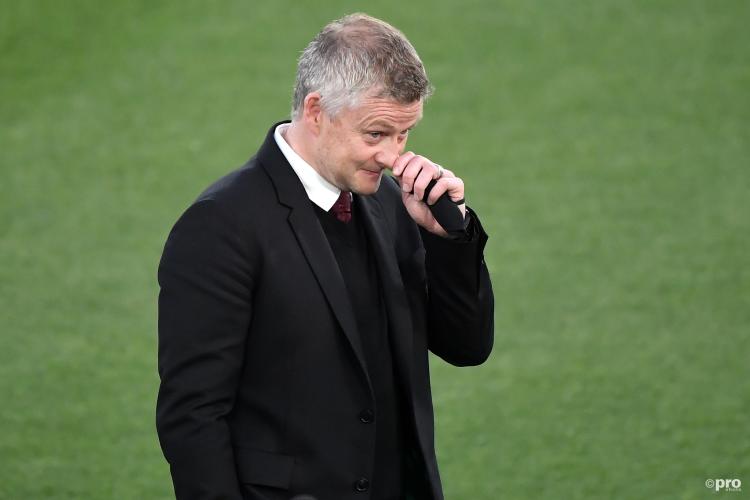 Saturday October 23
Chelsea 7-0 Norwich City (Mount x3, Hudson-Odoi, James, Chilwell, Aarons OG)
Crystal Palace 1-1 Newcastle (Benteke; Wilson)
Leeds 1-1 Wolves (Rodrigo pen; Hwang)
Everton 2-5 Watford (Davies, Richarlison; King x3, Kucka, Dennis)
Southampton 2-2 Burnley (Livramento, Broja; Cornet x2)
Brighton 1-4 Manchester City (Mac Allister pen; Foden x2, Gundogan, Mahrez)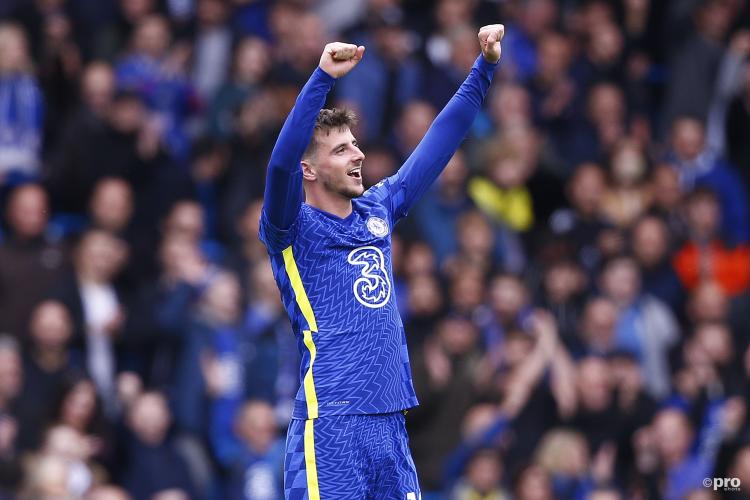 Friday October 22
Arsenal 3-1 Aston Villa (Partey, Aubameyang, Smith-Rowe; Ramsey)
Monday October 18
Arsenal 2-2 Crystal Palace (Aubameyang, Lacazette; Benteke, Edouard)
Sunday October 17
Everton 0-1 West Ham (Ogbonna)
Newcastle 2-3 Tottenham (Wilson, Dier own goal; Ndombele, Kane, Son)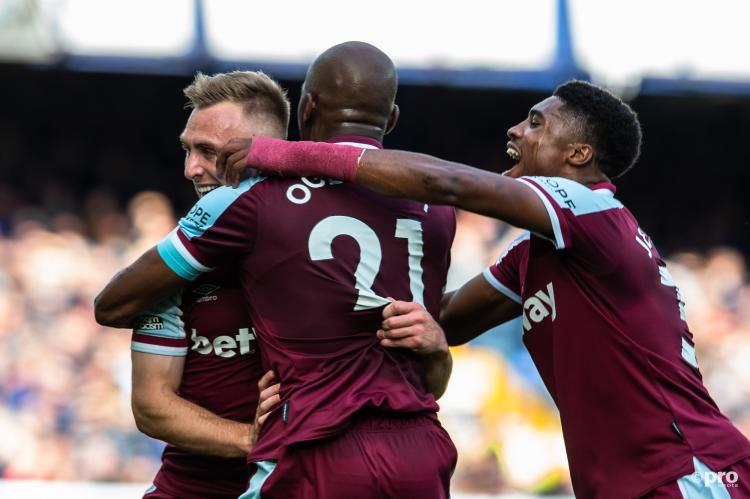 Saturday October 16
Watford 0-5 Liverpool (Firmino x3, Mane, Salah)
Aston Villa 2-3 Wolves (Ings, McGinn; Saiss, Coady, Neves)
Leicester City 4-2 Manchester United (Tielemans, Soyuncu, Vardy, Daka; Greenwood, Rashford)
Manchester City 2-0 Burnley (Silva; De Bruyne)
Norwich City 0-0 Brighton
Southampton 1-0 Leeds (Broja)
Brentford 0-1 Chelsea (Chilwell)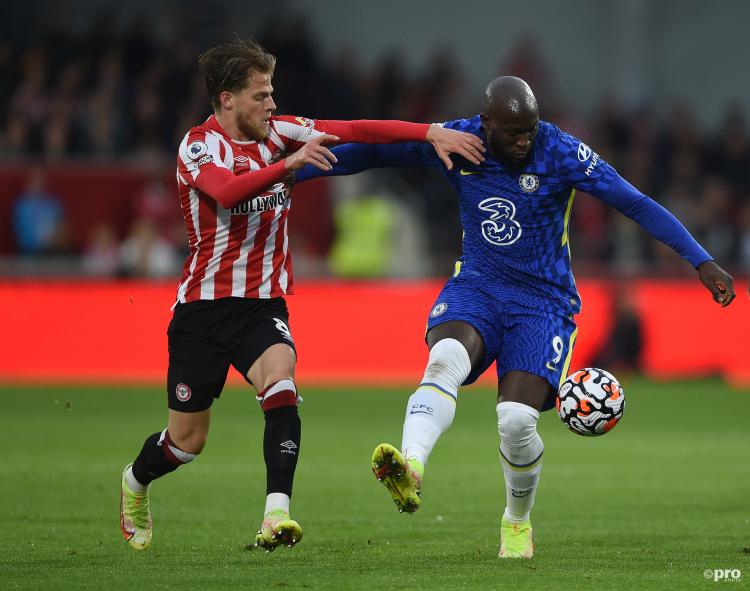 Sunday October 3
Crystal Palace 2-2 Leicester City (Olise, Schlupp; Iheanacho, Vardy)
Tottenham 2-1 Aston Villa (Hoejbjerg, Targett og; Watkins)
West Ham 1-2 Brentford (Bowen; Mbeumo, Wisse)
Liverpool 2-2 Manchester City (Mane, Salah; Foden, De Bruyne)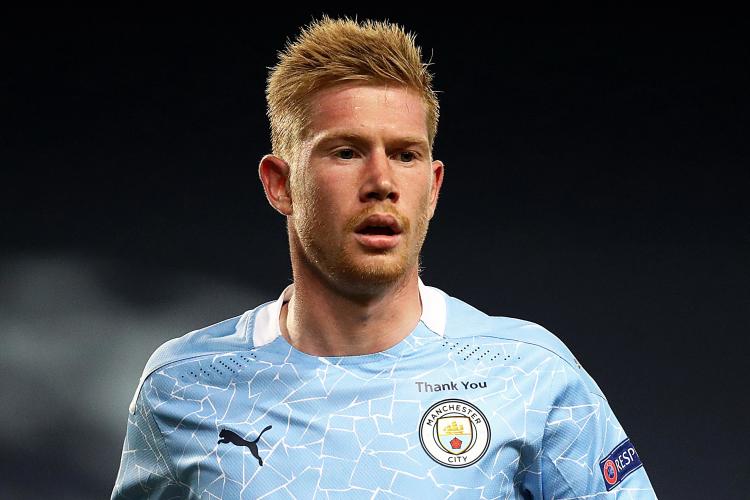 Saturday October 2
Manchester United 1-1 Everton (Martial; Townsend)
Burnley 0-0 Norwich City
Chelsea 3-1 Southampton (Chalobah, Werner, Chilwell; Ward-Prowse pen)
Leeds 1-0 Watford (Llorente)
Wolves 2-1 Newcastle (Hwang x2; Hendrick)
Brighton 0-0 Arsenal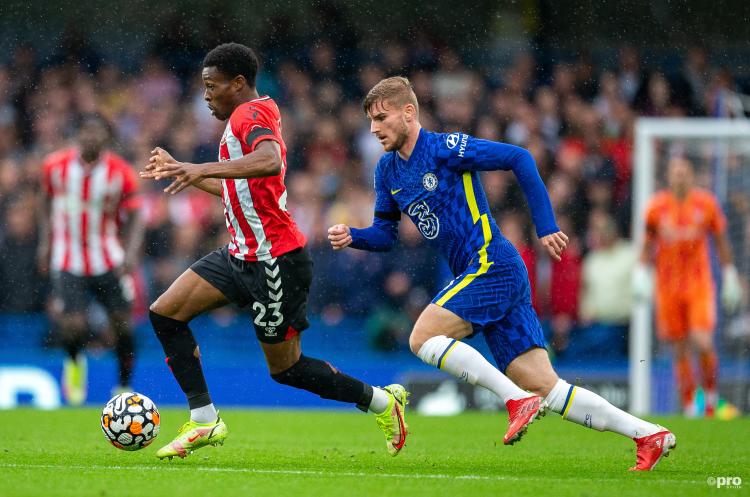 Monday September 27
Crystal Palace 1-1 Brighton (Zaha pen; Maupay)
Sunday September 26
Southampton 0-1 Wolves (Raul Jimenez)
Arsenal 3-1 Tottenham (Smith-Rowe, Aubameyang, Saka; Son)
NORTH LONDON DERBY DUB! pic.twitter.com/IQuJCHibwc

— Arsenal (@Arsenal) September 26, 2021
Saturday September 25
Chelsea 0-1 Manchester City (Jesus)
Manchester United 0-1 Aston Villa (Hause)
Leicester City 2-2 Burnley (Vardy x2; Vardy OG, Cornet)
Everton 2-0 Norwich City (Townsend pen, Doucoure)
Leeds 1-2 West Ham (Raphinha; Firpo OG, Antonio)
Watford 1-1 Newcastle (Sarr; Longstaff)
Brentford 3-3 Liverpool (Pinnock, Janelt, Wissa; Jota, Salah, Jones)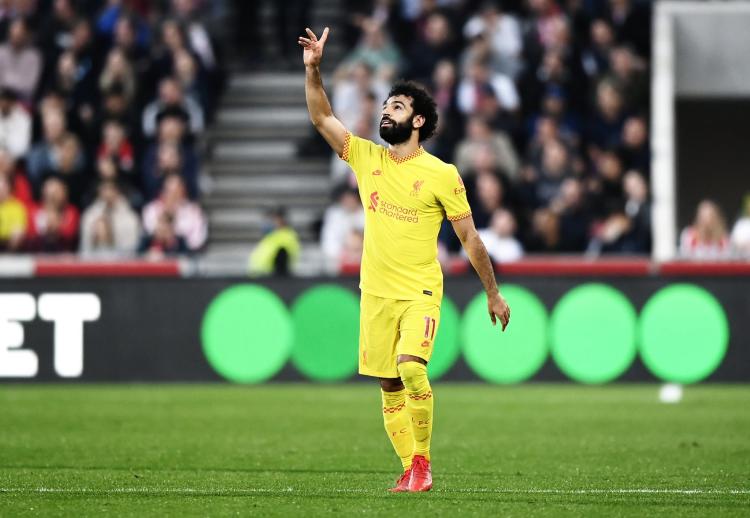 Sunday September 19
Brighton 2-1 Leicester City (Maupay pen, Welbeck; Vardy)
West Ham 1-2 Manchester United (Benrahma; Ronaldo, Lingard)
Tottenham 0-3 Chelsea (Silva, Kante, Rudiger)
W.#TOTCHE pic.twitter.com/R8KhFYQHFm

— Chelsea FC (@ChelseaFC) September 19, 2021
Saturday September 18
Wolves 0-2 Brentford (Toney pen, Mbuemo)
Burnley 0-1 Arsenal (Odegaard)
Liverpool 3-0 Crystal Palace (Mane, Salah, Keita)
Manchester City 0-0 Southampton
Norwich City 1-3 Watford (Pukki; Dennis, Sarr x2)
Aston Villa 3-0 Everton (Cash, Digne OG, Bailey)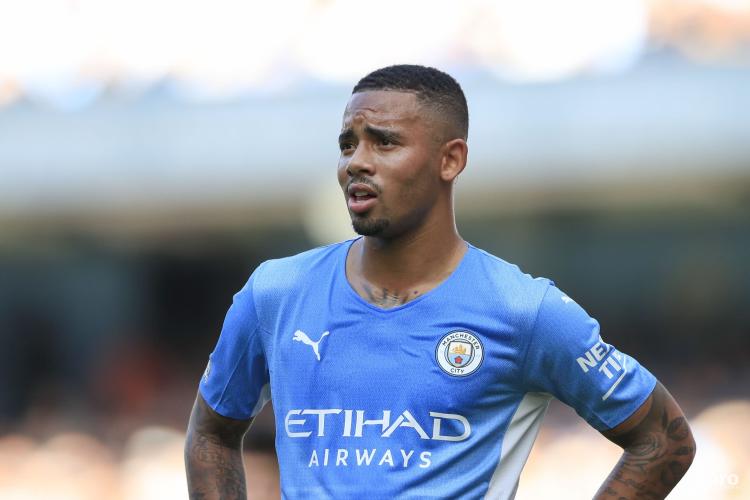 Friday September 17
Newcastle 1-1 Leeds (Saint-Maximin; Raphinha)
Monday September 13
Everton 3-1 Burnley (Keane, Townsend, Gray; Mee)
Sunday September 12
Leeds 0-3 Liverpool (Salah, Fabinho, Mane)
Saturday September 11
Crystal Palace 3-0 Tottenham (Zaha pen, Edouard x2)
Watford 0-2 Wolves (Sierralta OG, Hwang)
Brentford 0-1 Brighton (Trossard)
Arsenal 1-0 Norwich City (Aubameyang)
Manchester United 4-1 Newcastle (Ronaldo x2, Fernandes, Lingard; Manquillo)
Southampton 0-0 West Ham
Leicester City 0-1 Manchester City (Bernardo Silva)
Chelsea 3-0 Aston Villa (Lukaku x2, Kovacic)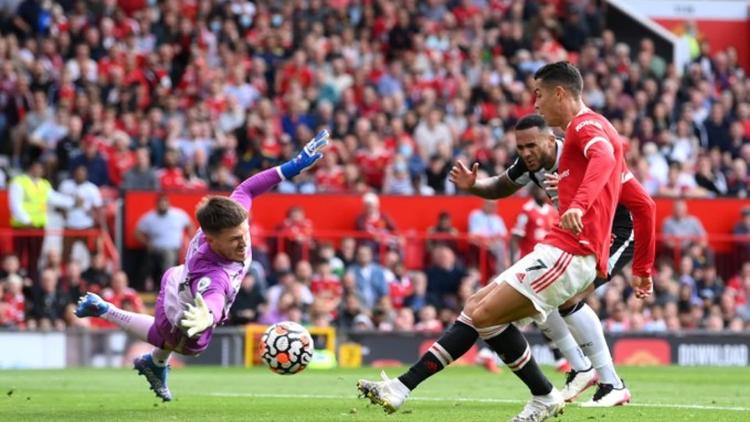 Sunday August 29
Burnley 1-1 Leeds (Wood; Bamford)
Tottenham 1-0 Watford (Son)
Wolves 0-1 Manchester United (Greenwood)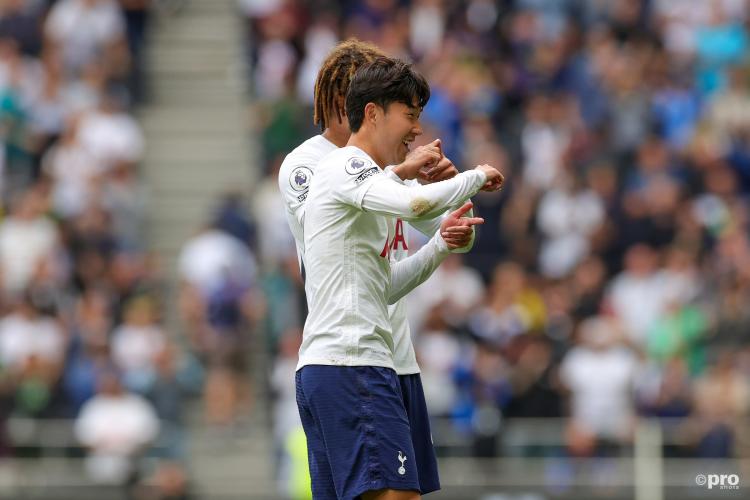 Saturday August 28
Manchester City 5-0 Arsenal (Torres x2, Gundogan, Rodri, Jesus)
Newcastle 2-2 Southampton (Wilson, Saint-Maximin; Elyounoussi, Ward-Prowse pen)
Brighton 0-2 Everton (Gray, Calvert-Lewin pen)
West Ham 2-2 Crystal Palace (Fornals, Antonio; Gallagher x2)
Norwich City 1-2 Leicester City (Pukki pen; Vardy, Albrighton)
Aston Villa 1-1 Brentford (Buendia; Toney)
Liverpool 1-1 Chelsea (Salah pen; Havertz)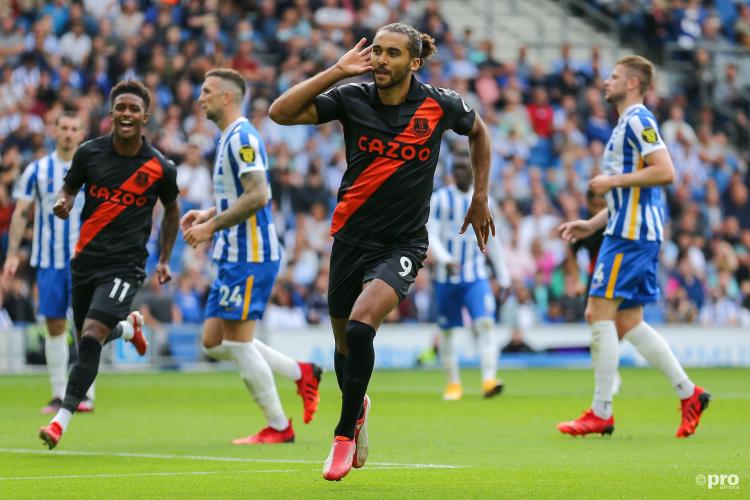 Monday August 23
West Ham 4-1 Leicester City (Fornals, Benrahma, Antonio x2; Tielemans)
Sunday August 22
Southampton 1-1 Manchester United (Fred OG; Greenwood)
Wolves 0-1 Tottenham (Alli pen)
Arsenal 0-2 Chelsea (Lukaku, James)
Saturday August 21
Liverpool 2-0 Burnley (Jota, Mane)
Aston Villa 2-0 Newcastle (Ings, El-Ghazi)
Crystal Palace 0-0 Brentford
Leeds 2-2 Everton (Klich, Raphinha; Calvert-Lewin, Gray)
Manchester City 5-0 Norwich City (Krul OG, Grealish, Laporte, Sterling, Mahrez)
Brighton 2-0 Watford (Duffy, Maupay)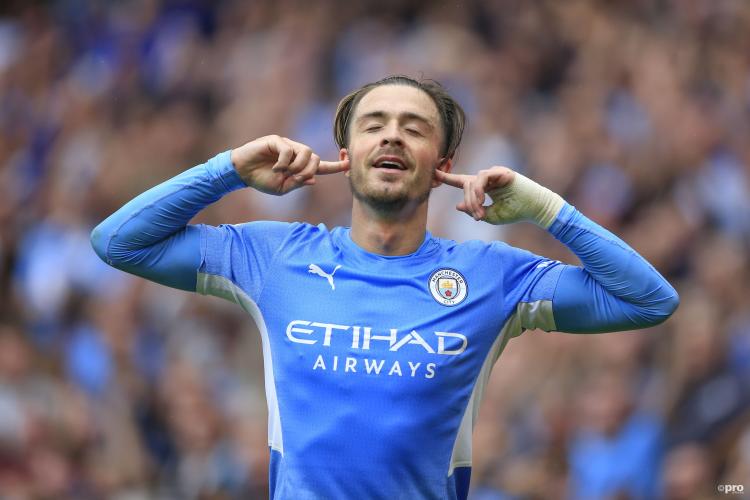 Sunday August 15
Newcastle 2-4 West Ham (Wilson, Murphy; Cresswell, Benrahma, Soucek, Antonio)
Tottenham 1-0 Manchester City (Son)
Saturday August 14
Manchester United 5-1 Leeds (Fernandes x3, Greenwood, Fred; Ayling)
Burnley 1-2 Brighton (Tarkowski; Maupay, Mac Allister)
Chelsea 3-0 Crystal Palace (Alonso, Pulisic, Chalobah)
Everton 3-1 Southampton (Richarlison, Doucoure, Calvert-Lewin; Armstrong)
Leicester City 1-0 Wolves (Vardy)
Watford 3-2 Aston Villa (Dennis, Sarr, Hernandez; McGinn, Ings)
Norwich City 0-3 Liverpool (Jota, Salah, Firmino)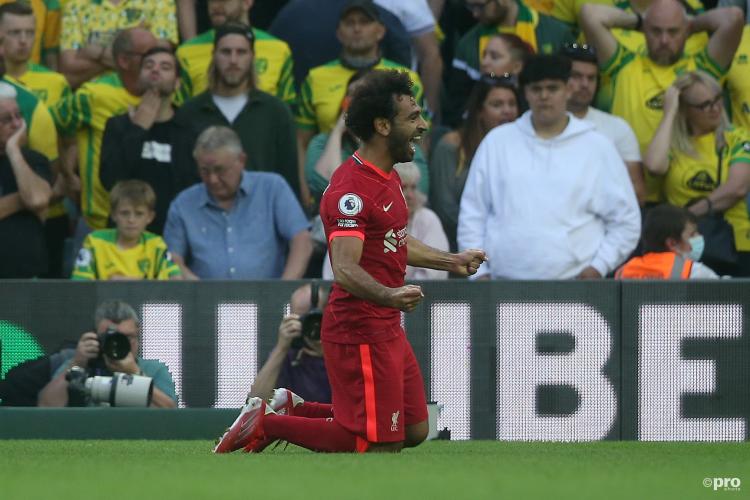 Friday August 13
Brentford 2-0 Arsenal (Canos, Norgaard)