Euro 2020: Ranking the 24 teams competing at the tournament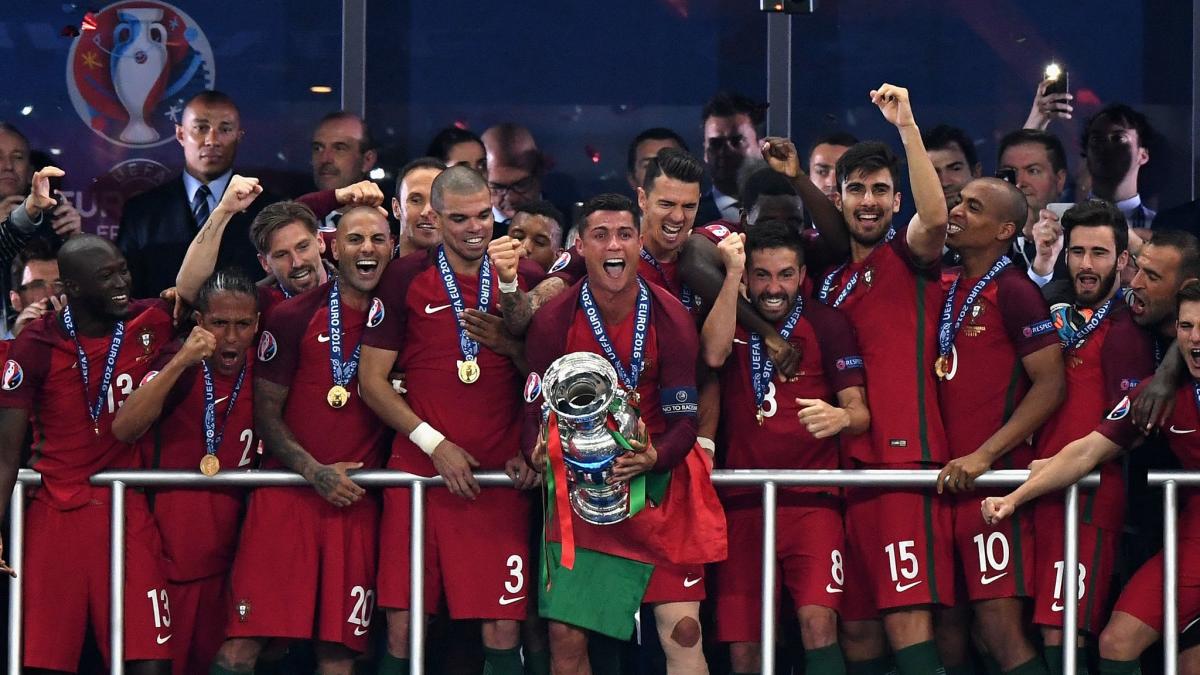 The season has only just ended but Euro 2020 will begin, a year late, with Turkey against Italy in Rome on 11 June.
It's a relatively open tournament, but here at FT we've decided to rank not only the quality of the 24 teams in the event but also their relative chances of winning the tournament.
The teams fall into four clear Tiers:
I, who can conceivably win Euro 2020,
II, teams that could surprise in a semi-final but nothing more
III, teams who would be happy to make up the numbers and IV
IV, Teams simply making up the numbers.
You can visit our sister site, FootballCritic, for all the squad lists, statistics and tournament information you need.
So let's get to it.
TIER 1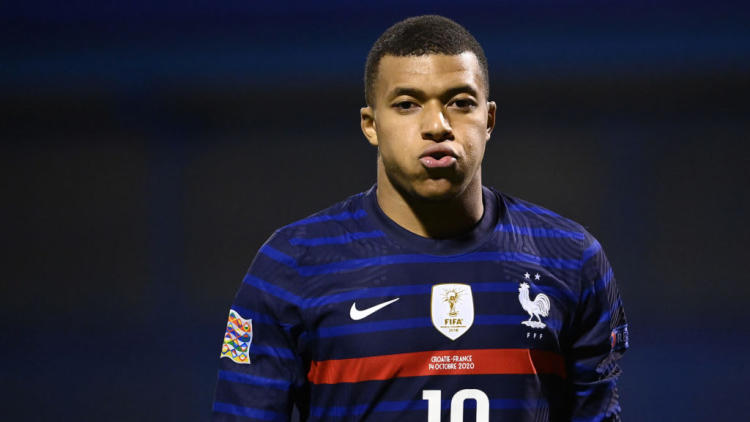 1. FRANCE
France are unquestionably the best squad at the tournament and their second string would be in the mix to compete here. But the first team is awesome and, crucially, key players are in form. N'Golo Kante was man-of-the-match in the Champions League final and his importance to every team he's ever played for cannot be more pronounced, while Paul Pogba plays better when he's alongside him.
In attack Kylian Mbappe has had a good year even if PSG haven't, while Antoine Griezmann's form for Barcelona got better as the season progressed. There's experience, with the core winning the World Cup three years ago, and the only reason they aren't runaway favourites is because their overall performances have been patchy. But this is a team that can step up when the situation requires them to and with Karim Benzema returning to the fold for the first time in five years, they have even more potency in attack.
Why France won't win: The team is a little dysfunctional tactically and Didier Deschamps tries to get as many of his key players in the XI as possible. And with Portugal, Germany and Hungary they have by far the most testing group.
Key Player: N'Golo Kante
Tournament Odds: 5/1
FT PREDICTION: WINNERS
2. ENGLAND
England have the best squad of players they've maybe ever had and are stacked in every position. They shook the penalties issue off their back at the previous World Cup, reaching the semi-finals, and were perhaps a little unfortunate not to go further.
Since then, Jadon Sancho and Phil Foden have emerged as world-class talents to build on the foundation that was already there. Throw in home advantage – if they were to reach the final, they would only have to play one game away from Wembley – and it seems that many things are falling into place for England to win their first major title since 1966.
Why England won't win: Gareth Southgate has shown very little in the way of tactical awareness and flexibility and his limitations as a coach could be holding back an offensive behemoth from fulfilling their potential.
Key Player: Harry Kane
Tournament Odds: 5/1
FT PREDICTION: FINALISTS
3. PORTUGAL
No-one, not even Cristiano Ronaldo, would have expected Portugal to win Euro 2016, and even less after a group stage where they stumbled through with three draws. But somehow they did it, and the ominous thing is that their team now is FAR superior to that tournament-winning incarnation.
Diego Jota and Joao Felix are exciting elements to add to the attack and, after years of having over-the-hill defenders, finally now they've got Ruben Dias and Joao Cancelo, player-of-the-year candidates in Manchester City's superb back line. They are a more rounded unit now and with Ronaldo, even at this age, anything is possible.
Why Portugal won't win: Does Ronaldo still hold too much of a sway in this side and does his presence overshadow an attack that may be better off without him? It remains to be seen. And if things work out, they could be facing England in the last 16.
Key Player: Cristiano Ronaldo
Tournament Odds: 8/1
FT PREDICTION: ROUND OF 16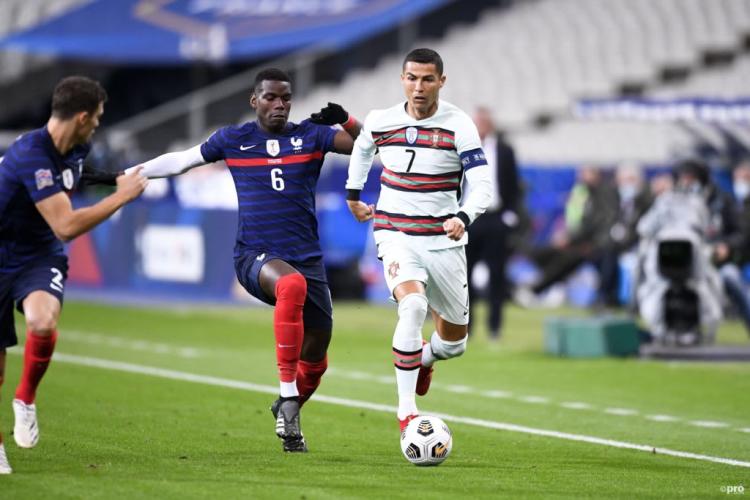 4. GERMANY
Germany have been a mess for a few years. Squad issues involving Thomas Muller and Mats Hummels hurt them, while their 6-0 thumping at the hands of Spain last year showcased a team defensively in disarray.
And yet, this is Germany, who rarely perform badly at a major tournament and lesser teams than this have succeeded. They may well be weaker than the sum of their parts and have yet to be melded into a true 'Germany' side, but the talent here is undeniable.
Timo Werner (bad misses at club level aside), Kai Havertz (Champions League decider), Toni Kroos and Joshua Kimmich represent an extremely robust, talented core, while Manuel Neuer remains as good as ever in goal. And Muller and Hummels have returned from their international exile – the squad is strong.
Why Germany won't win: Joachim Low is still the coach, taking his final laps before Hansi Flick takes over. Germany will be a better team when Flick arrives and Low hasn't shown much of late to demonstrate he has this group of players on board.
Key Player: Timo Werner
Tournament Odds: 7/1
FT PREDICTION: SEMI-FINALS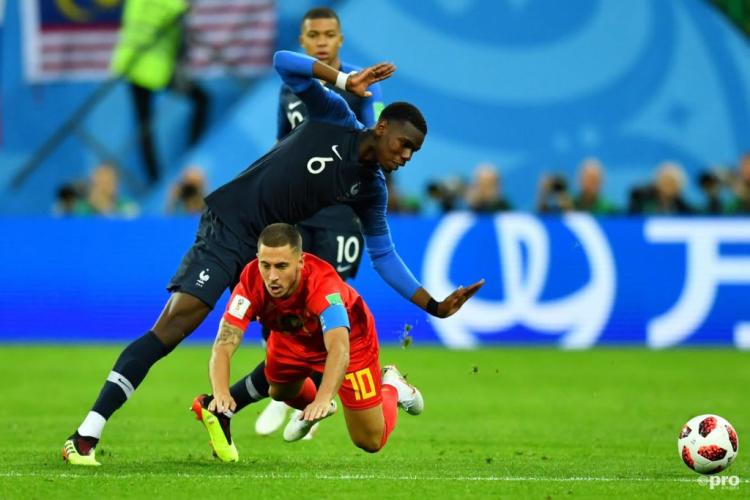 5. BELGIUM
Belgium have been in or around the No.1 spot in FIFA's Ranking for years now without actually convincing anyone they can win a trophy. At the World Cup they just weren't as savvy as France in the semi-final and were very lucky to get past Japan in an earlier knockout, having to come from 2-0 down to win 3-2.
And the entire team is a few years older, with the 'next' generation a little way off being world class yet. Eden Hazard just isn't the player he was, but Romelu Lukaku is coming off the best season of his career, while the likes of Youri Tielemans has also enjoyed a top season. Belgium's XI is one that should still be feared, but maybe not as much as it was three years ago and a nightmare scenario would be facing the third place team from Group F – France, Portugal or Germany.
Why Belgium won't win: Kevin De Bruyne's Champions League final injury has thrown their plans into disarray. The creativity of the team is quite obviously diminished without him and it's not really clear who an adequate replacement would be.
Key Player: Kevin De Bruyne
Tournament Odds: 5/1
FT PREDICTION: ROUND OF 16
6. ITALY
While Italy are a team quite a long way away from the superstar-ridden side from the 1990s and into the 2000s, the work done by Roberto Mancini to restore solidity to a dysfunctional unit has been impressive.
This was a team that failed to reach World Cup 2018 in miserable circumstances but credit to Mancini for the work he has done to make Italy somewhere approaching formidable again. There is no standout star – though Federico Chiesa could well be moving in that direction – but they dominate possession, concede very few goals and are unbeaten in 27 games.
In Euro 2012 a similarly cohesive team reached the final and it would be no surprise to see Italy go deep, even if they lack the cutting edge to win the tournament outright.
Why Italy won't win: They're not quite 'there' yet as a team and while they will be difficult to beat they might also struggle to break down the opposition as they lack the attacking quality of other top nations. And Marco Verratti's injury is a huge blow.
Key Player: Federico Chiesa
Tournament Odds: 10/1
FT PREDICTION: QUARTER-FINAL
7. SPAIN
Spain play the same way, have the same philosophy on football, but the legends of the previous generation are slowly being replaced by players not quite as good.
That's not to say Spain don't have talent – they clearly do – but the overall dynamic of the team focuses too much on the possession element and not enough on the goalscoring. That might sound strange to say after they battered Germany 6-0 last year – but this team doesn't really have a clear, star attacking option.
And given the controversy around Sergio Ramos' exclusion from the squad, there is likely to be a (Madrid-based) element of the media that will be waiting to pounce on the failings of a Spain team without a Real Madrid representative for the first time ever.
Why Spain won't win: There will be intense focus on the performance of the team without their captain, Sergio Ramos, and while he may not be at the top of his game, his removal leaves the defence with a real lack of experience. Also there are fears of a a mass COVID breakout following Sergio Busquets' positive test.
Key Player: Thiago Alcantara
Tournament Odds: 8/1
FT PREDICTION: QUARTER-FINALS
8. NETHERLANDS
Now this is a pretty damn good Dutch team, certainly better than the unit that have spent the last half-decade in the wilderness, and it has all the makings of an exciting, attacking, youthful side in the future.
There's real talent here, from Matthijs De Ligt and Frenkie De Jong developing into the players everyone knew they would be, to Memphis Depay coming from another exceptional season at Lyon.
But there's a Virgil van Dijk sized hole in their defence which is just impossible to ignore. The other centre-back options, with the greatest of respect to them, aren't anywhere near on the same level and this team could be too fragile to live without him.
Why Spain won't win: Van Dijk's absence aside, Frank De Boer's coaching career since his success at Ajax has been an unequivocal disaster. There seems to be little faith that he can take this squad and get the best from it.
Key Player: Memphis Depay
Tournament Odds: 12/1
FT PREDICTION: QUARTER-FINALS
TIER II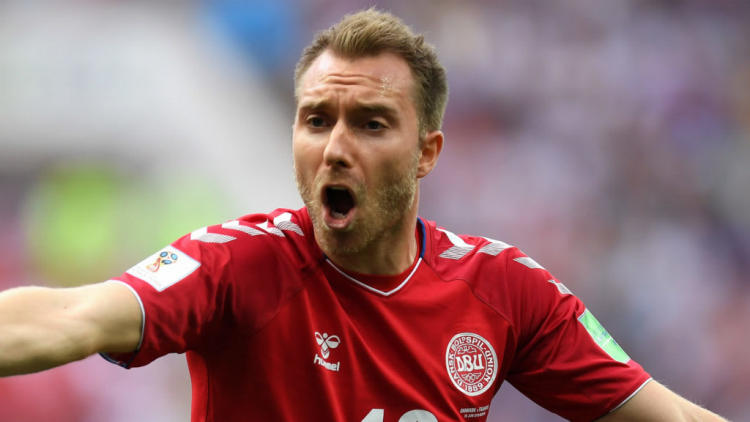 9. DENMARK
Denmark are a team who flew under the radar for a long time but people are beginning to realise that this group of players are well positioned for major tournament football.
They are in superb form, having scored 20 goals in their last five outings and have established players at big clubs who are in good spirits. Kasper Schmeichel is as good as ever at 34, Pierre-Emile Hojbjerg had a solid year at Tottenham and Christian Eriksen finally got regular game time at Inter.
What they lack in star power they more than make up for in decent players more than capable in their relative positions and with a favourable group, a run to at least the quarter-finals should be the minimum requirement.
Why Denmark won't win: They are a good, solid team, and that goes a long way in the Euros, but they perhaps lack the technical ability to defeat any of the truly biggest sides.
Key Player: Christian Eriksen
Tournament Odds: 28/1
FT PREDICTION: ROUND OF 16
10. TURKEY
Turkey are probably the team at the tournament flying most under the radar that have the capability to do some damage.
We can pretty much guarantee their games will be exciting, drawing 3-3 with Germany in a friendly while also taking the scalp of the Netherlands 4-2. Throw in a 3-3 with Croatia and a 3-2 win over Russia and you get the idea. If anything, they will be fun, but they also have good players. Ozan Kabak or Merih Demiral and Caglar Soyuncu is a robust central defensive pairing, Hakan Calhanoglu is a superb playmaker and Burak Yilmaz is coming off a career-defining season while winning Ligue 1 with Lille.
They are also in arguably the weakest group, and open the tournament against Italy. Do not be surprised if they cause teams problems.
Why Turkey won't win: Turkey have a good record in the Euros – they reached the semi-final in 2008 – but there isn't a huge amount of top-level experience in the squad and that could count against them.
Key Player: Hakan Calhanoglu
Tournament Odds: 66/1
FT PREDICTION: QUARTER-FINALS
11. CROATIA
World Cup finalists just three years ago, Croatia's main problem has been the passage of time. The likes of Ivan Rakitic and Mario Mandzukic aren't there any more, but 35-year-old Luka Modric is and was back to his brilliant best this season for Real Madrid.
But he's also coming off a hugely intense year and the supporting cast just isn't quite as good. The number of players featuring at major clubs are reduced and though there's still some talent here, it's perhaps not enough to make a similar impact on this tournament as they did in Russia.
Why Croatia won't win: The golden generation is older, the supporting cast isn't what it once was and their group is one of the most tricky tests.
Key Player: Luka Modric
Tournament Odds: 33/1
FT PREDICTION: QUARTER-FINALS
12. POLAND
Poland's depth of squad isn't what it once was, and their record at international competitions flat out sucks. And yet, Robert Lewandowski.
There's really not much else to say. The most prolific, pure centre-forward of the modern era, coming off a record-breaking season with Bayern Munich, with a pretty straightforward group that could allow him to rack up goals.
There's little expectation that Poland can compete with the big sides – their recent Nations League run certainly showed that – but with Lewy, anything is possible.
Why Poland can't win: A favourable group should mean progression to the knockout stages, but there's just not enough depth of class in this Poland side to go any further than that.
Key Player: Robert Lewandowski
Tournament Odds: 80/1
FT PREDICTION: ROUND OF 16
13. CZECH REPUBLIC
It's been a long time since the finest Czech team of the modern era should have won Euro 2004, only to succumb to the Greeks at the semi-final stage. And while this team has no player of the class of a Pavel Nedved or Tomas Rosicky, this is a collective unit moving in the right direction.
Their recent draw with Belgium – a match they should have won – showcased their organisational skills and they have a solid core from the hugely successful Slavia Prague side which reached the Europa League quarter-finals.
The likes of Vladimir Coufal and Tomas Soucek have been inspirational for West Ham this season, and though in a similar vein to other sides of their stature – they lack some attacking talent – they will be a hard nut to crack for most teams in the tournament.
Why Czech Republic won't win: They likely lack the quality to go deep and give England a tough time, plus it's a tougher group.
Key Player: Tomas Soucek
Tournament Odds: 150/1
FT PREDICTION: GROUP STAGES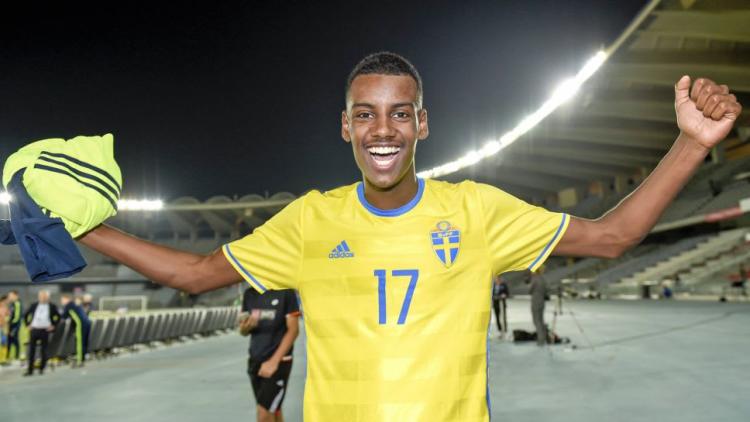 14. SWEDEN
Quarter-finalists at the 2018 World Cup, the Swedes have a robust, compact style that has been somewhat found out in the last year, with most teams on or above their level easily getting the better of him.
The return of Zlatan Ibrahimovic was short-lived, with injury ruling him out of the entire tournament, but there are reasons to be optimistic, with Alexander Isak and Dejan Kulusevski (despite being set to miss the first game due to COVID-19) both exciting talents who could make things difficult for opposition defences.
Why Sweden won't win: Their recent Nations League results would suggest that they lack the quality to compete with teams at the business end of the tournament.
Key Player: Dejan Kulusevski
Tournament Odds: 100/1
FT PREDICTION: ROUND OF 16
15. AUSTRIA
Much was expected of Austria at Euro 2016 and they failed to live up to expectations. Their team isn't too much different since and they do have a vast German Bundesliga base to their squad, sprinkled with talent such as David Alaba and Marko Arnautovic.
Yet most of the rest of the squad is rather functional and their humbling by Denmark – 4-0 in March – doesn't give much cause for optimism. Their run of wins at the end of last year suggest that they could dispatch weaker teams with relative ease, but it wouldn't be wise to expect much more than that.
Why Austria won't win: Decent players, but not great and very little in the way of international expertise and knowhow. There are better teams even in the tier II level.
Key Player: David Alaba
Tournament Odds: 100/1
FT PREDICTION: ROUND OF 16
16. SWITZERLAND
An international tournament can't take place without Switzerland being there. Perennial qualifiers without making too much of a dent on proceedings, and it's unlikely that much more will happen for them here.
A solid midfield duo of Granit Xhaka and Dennis Zakaria will make them difficult to cut through but there's precious little else interesting about the Swiss side, and their talisman Xherdan Shaqiri has seen little game time at club level.
Why Switzerland won't win: A squad that lacks any real inspiration, one that will be hard to break down, but difficult to watch.
Key Player: Dennis Zakaria
Tournament Odds: 66/1
FT PREDICTION: GROUP STAGES
TIER III
17. RUSSIA
The feel-good atmosphere created by Russia at World Cup 2018 seems a million miles away now and their expectations for this tournament are rightly low.
A 5-0 smashing by an average Serbia team in November highlights their plight and their most important player remains the prolific if immobile Artem Dzyuba. An open group gives them every chance to get the points needed to reach the knockouts, but even that is far from a certainty.
Why Russia won't win: There is desperately little international quality in this squad and only a weak group gives them any chance.
Key Player: Artem Dzyuba
Tournament Odds: 80/1
FT PREDICTION: ROUND OF 16
18. UKRAINE
Ukraine are a hard team to pin down; for every recent draw with France they have on their record, they also have miserable stalemates against Kazakhstan, Finland and Bahrain.
They are a team not in any kind of form whatsoever, including a 3-0 loss to Switzerland loss last year. But in Oleksander Zinchenko and Ruslan Malinovskiy have talented individuals both in excellent form. Zinchenko in particular fulfils a very different role for his national team than he does for City and those two, at least, may give the team a chance to perhaps reach the knockout stages.
Why Ukraine won't win: A freak win against Spain last year aside, this team has no kind of form against quality teams at all.
Key Player: Ruslan Malinovskiy
Tournament Odds: 100/1
FT PREDICTION: ROUND OF 16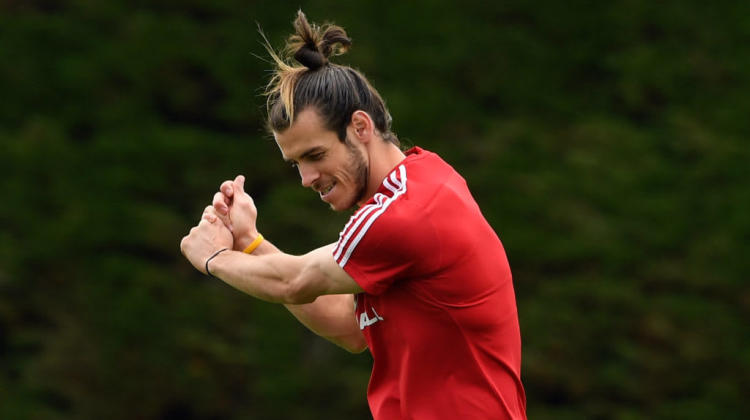 19. WALES
Wales have issues in the dugout, with Ryan Giggs' recent off-field issues meaning he will not lead the team in the Euros. Caretaker Rob Page will be one of the most inexperienced coaches at the entire tournament and he faces up to a difficult section.
Gareth Bale has a better level of fitness than he had this time last year, which is a boost, though has definitely lost some of his sharpness. Aaron Ramsey's season to forget at Juventus doesn't help either, and around those two stars are some promising players, but none that can take this team to a level beyond where they currently are.
Why Wales won't win: Gareth Bale could yet do something special given his talent but the rest of the team around him won't do what they did in Euro 2016.
Key Player: Gareth Bale
Tournament Odds: 200/1
FT PREDICTION: GROUP STAGES
TIER IV
20. HUNGARY
It's a fantastic effort from Hungary to qualify for their second successive Euros after so long in the international wilderness, and they are arguably in a better position now than they were then. They haven't lost a competitive match in nearly a year, defeating Turkey twice in that time, and they score a high volume of goals, meaning they will be no pushover.
But there's two things against them. Firstly, they are in the hardest group in the tournament by far, being paired with France, Germany and Portugal. And secondly, they are without star man Dominik Szoboszlai – who signed for RB Leipzig in December but a thigh injury has kept him out the entire time.Why Hungary won't win: Their group is simply too tough.
Key Player: Dominik Szoboszlai
Tournament Odds: 300/1
FT PREDICTION: GROUP STAGES
21. SCOTLAND
What Scotland lack in this tournament – namely a high-quality squad – they make up for in motivation and desire. This is their first major tournament since 1998 and there will be a level of adrenaline as they seek to ensure it's not a short-lived trip.
They face a tough and unpredictable group with Croatia, Czech Republic and of course England, and it's a big ask for them to even get a victory on the board, let alone more, but the novelty factor coupled with a hysterical support could see them perform slightly better than the sum of their parts.
Why Scotland won't win: Scotland have some young players coming through but this tournament is too early for most of them and their depth of talent will likely be found out by more proficient teams.
Key Player: Che Adams
Tournament Odds: 250/1
FT PREDICTION: GROUP STAGES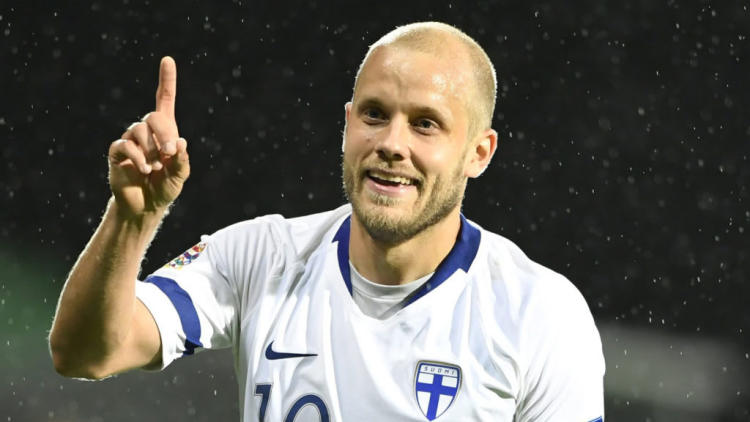 22. FINLAND
Finland are just here to enjoy the moment. Their first-ever major tournament, the tiny Scandinavian nation are here on merit but this is likely as good as it gets for them.
Teemu Pukki does have goals in him but there's precious little else in the squad to frighten any of their group opponents. Don't expect them to do an Iceland here.
Why Finland won't win: They are here to go along for the ride, nothing more.
Key Player: Teemu Pukki
Tournament Odds: 300/1
FT PREDICTION: GROUP STAGES
23. SLOVAKIA
Draws with such luminaries as Cyprus and Malta in World Cup qualifying just two months ago paints a pretty clear picture as to where Slovakia are at the moment, a team taking advantage of the expanded format but unlikely to add much now they have qualified.
Marek Hamsik has been out of top-level football for a few years so it says much that their attack relies on him still, though in defence Milan Skriniar has had a superb year at Inter and is one of the best centre-backs at the tournament. The parts around them appear weak, though.
Why Slovakia won't win: Other than Hamsik there's precious little going on from an offensive perspective and it's difficult to see where any goals will come from.
Key Player: Marek Hamsik
Tournament Odds: 500/1
FT PREDICTION: GROUP STAGES
24. MACEDONIA
As much as we can bemoan the new 24-team layout for the Euros, one of its absolute triumphs is to allow a completely unfancied team a route into the competition, as has happened with Macedonia.
They could have had a harder group – Netherlands, Ukraine and Austria is far kinder than what Hungary will face. But realistically they are, by some distance, the weakest squad in the tournament and enjoying the experience should be the maximum they can offer.
Why Macedona won't win: Not good enough.
Key Player: Goran Pandev
Tournament Odds: 500/1
FT PREDICTION: GROUP STAGES