What are the most expensive transfers of all time? The 50 highest fees in history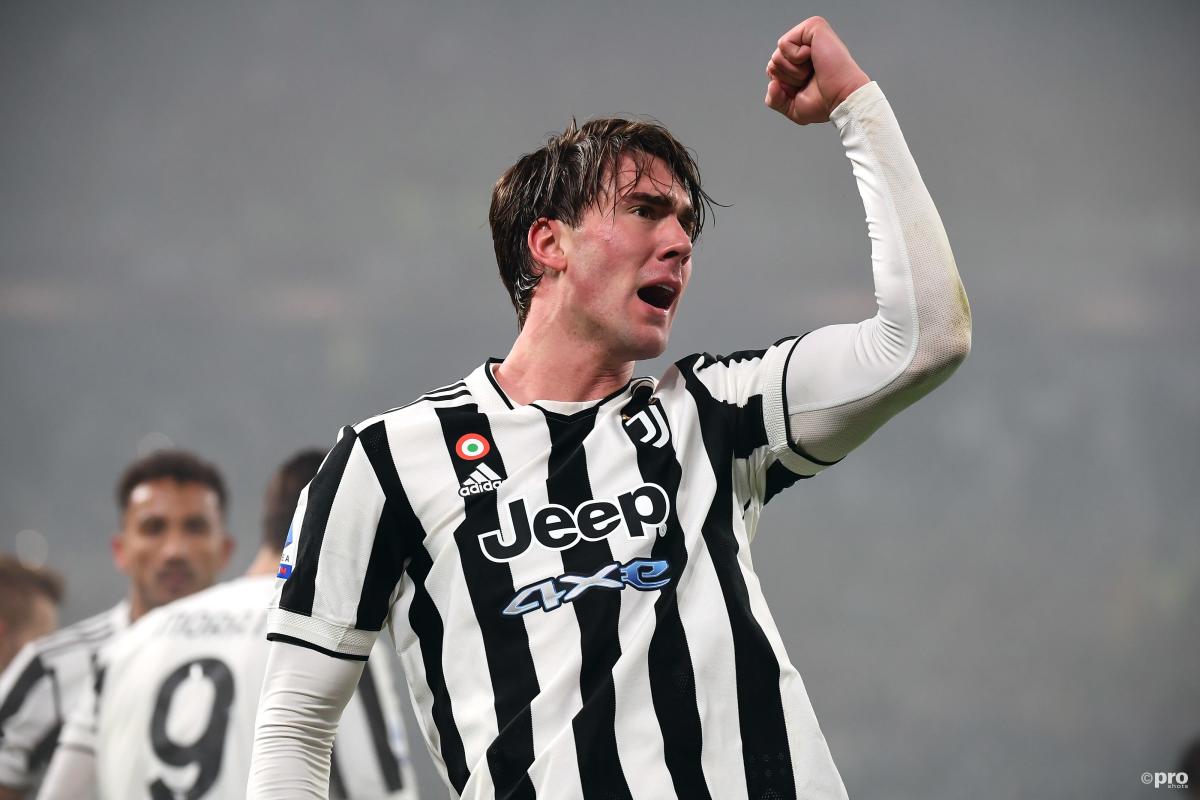 The 2021-22 season proved to be one of the most exciting in history when it came to huge transfer fees.
Many soccer fans were expecting rather dull summer and winter transfer windows due to the financial effects of the COVID pandemic.
However, we saw some of the most expensive transfers of all time.
Manchester City made the biggest deal of the summer of 2021 by signing Jack Grealish from Aston Villa for a British record transfer fee of €118 million.
He was closely followed by Chelsea splashing out €115m on Inter Milan striker Romelu Lukaku. So far, neither player has impressed very much.
READ MORE: Who are the world's most valuable footballers? Find out here...
And if we thought that the January 2022 transfer window was going to be a bit calmer, we would have been mistaken with Barcelona paying €65m for Man City's Ferran Torres.
That was then followed up later in January by an astonishing €75m deal that took Dusan Vlahovic from Fiorentina to Juventus - the biggest ever January switch in Italian football history.
Expect many more massive transfers in the summer of 2022, with Erling Haaland close to completing a €75m move to Manchester City.
So what are the biggest transfer fees in football history?
Neymar to PSG
The most expensive footballer in history is Neymar following his transfer from Barcelona to PSG in 2017.
The Brazilian left Camp Nou for PSG in a move worth €222m (£200m), ending an impressive four-year stay with Barca.
Neymar joining PSG was the first time a French club had claimed the world record for football transfers.
The biggest transfers to take place since then have not come close to the record.
In the same summer as Neymar's move, Kylian Mbappe switched from Monaco to PSG, though the deal did not become permanent until 2018.
It was worth €180m and is the second highest transfer fee of all time.
World record transfers
The move for Neymar saw him claim the title for biggest transfer of all time from Paul Pogba.
Pogba previously set the all-time transfer record in 2016, his move from Juventus to Manchester United costing €105m.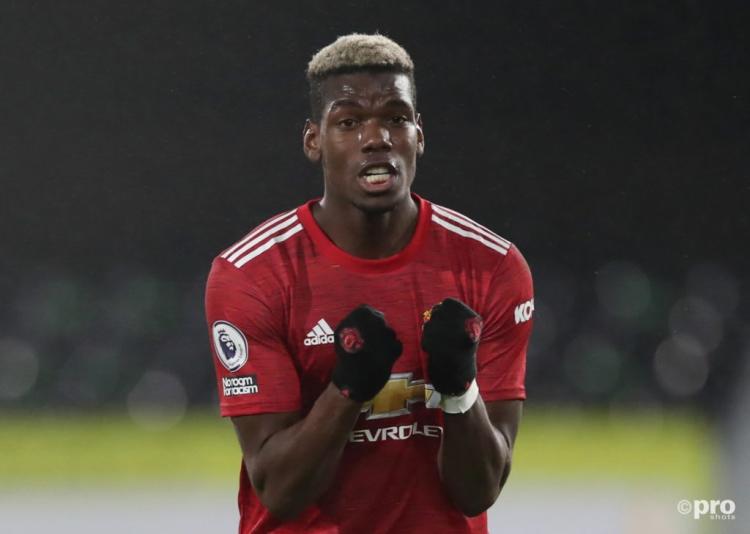 Prior to that, the most expensive transfer in history was Gareth Bale, who left Tottenham for Real Madrid in 2013 in a €100m deal.
That move ended a four-year stay in top spot for Cristiano Ronaldo, whose own move to Madrid from Man Utd cost €94m in 2009. Such has been the rapid increase in market values, that move no longer even sits in the top 10.
Other holders of the world record transfer since the turn of the century have included Kaka (2009), Zinedine Zidane (2001), Luis Figo (2000) and Hernan Crespo (2000).
The transfer record changed hands five times between 1996 and 1999, being held by Ronaldo and Alan Shearer before the Brazilian striker won it back by joining Inter in 1997. He is the only player since the late Diego Maradona to hold the record twice.
After Ronaldo, Denilson and Christian Vieri then took the honour.

READ MORE: What is Lionel Messi's net worth and how much does he earn?

Here is a detailed run through of the biggest transfers in football history.
The 50 most expensive transfers ever
1. Neymar (Barcelona to PSG, 2017) - €222m
2. Kylian Mbappe (Monaco to PSG, 2017) - €180m
3. Philippe Coutinho (Liverpool to Barcelona, 2018) - €145m
4. Joao Felix (Benfica to Atletico Madrid, 2019) - €126m
5. Antoine Griezmann (Atletico Madrid to Barcelona, 2019) - €120m
6. Jack Grealish (Aston Villa to Man City, 2021) - €118m
7. Romelu Lukaku (Inter to Chelsea, 2021) - €115m
=8. Ousmane Dembele (Dortmund to Barcelona, 2017) - €105m
=8. Paul Pogba (Juventus to Man Utd, 2016) - €105m
=10. Eden Hazard (Chelsea to Real Madrid, 2019) - €100m
=10. Cristiano Ronaldo (Real Madrid to Juventus, 2018) - €100m
=10. Gareth Bale (Tottenham to Real Madrid, 2013) - €100m
13. Cristiano Ronaldo (Man Utd to Real Madrid, 2009) - €94m
14. Gonzalo Higuain (Napoli to Juventus, 2016) - €90m
15. Harry Maguire (Leicester to Man Utd, 2019) - €87m
16. Neymar (Santos to Barcelona, 2013) - €86m
=17. Romelu Lukaku (Everton to Man Utd, 2017) - €85m
=17. Jadon Sancho (Dortmund to Man Utd, 2021) - €85m
19. Virgil van Dijk (Southampton to Liverpool, 2018) - €84.5m
20. Luis Suarez (Liverpool to Barcelona, 2014) - €82.3m
=21. Romelu Lukaku (Man Utd to Inter, 2019) - €80m
=21. Nicolas Pepe (Lille to Arsenal, 2019) - €80m
=21. Kepa Arrizabalaga (Athletic Bilbao to Chelsea, 2018) - €80m
=21. Lucas Hernandez (Atletico Madrid to Bayern, 2019) - €80m
25. Kai Havertz (Leverkusen to Chelsea, 2020) - €77m
26. Zinedine Zidane (Juventus to Real Madrid, 2001) - €76m
27. Angel Di Maria (Real Madrid to Man Utd, 2014) - €75.6m
=28. Matthijs de Ligt (Ajax to Juventus, 2019) - €75m
=28. Frenkie de Jong (Ajax to Barcelona, 2019) - €75m
=28. James Rodriguez (Monaco to Real Madrid, 2014) - €75m
=28. Kevin De Bruyne (Wolfsburg to Man City, 2015) - €75m
32. Arthur Melo (Barcelona to Juventus, 2020) - €72m
=33. Dusan Vlahovic (Fiorentina to Juventus, 2022) - €70m
=33. Victor Osimhen (Lille to Napoli, 2020) - €70m
=33. Rodri (Atletico Madrid to Man City, 2019) - €70m
=33. Thomas Lemar (Monaco to Atletico Madrid, 2018) - €70m
37. Zlatan Ibrahimovic (Inter to Barcelona, 2009) - €69.5m
38. Ruben Dias (Benfica to Man City, 2020) - €68m
39. Riyad Mahrez (Leicester to Man City, 2018) - €67.8m
40. Kaka (Milan to Real Madrid, 2009) - €67m
41. Alvaro Morata (Real Madrid to Chelsea, 2017) - €65.5m
42. Aymeric Laporte (Athletic Bilbao to Man City, 2018) - €65.2m
=43. Joao Cancelo (Juventus to Man City, 2019) - €65m
=43. Ferran Torres (Man City to Barcelona, 2022) - €65m
45. Edinson Cavani (Napoli to PSG, 2013) - €64.5m
=46. Christian Pulisic (Dortmund to Chelsea, 2019) - €64m
=46. Angel Di Maria (Man Utd to PSG, 2015) - €64m
48. Pierre-Emerick Aubameyang (Dortmund to Arsenal, 2018) - €63.7m
=49. Alisson (Roma to Liverpool, 2018) - €62.5m
=49. Raheem Sterling (Liverpool to Man City, 2015) - €62.5m
Who is the most expensive goalkeeper of all time?
Chelsea may regret their decision to make Kepa Arrizabalaga the biggest transfer for a goalkeeper in football history.
The Blues splashed out €80m to sign the Spain keeper from Athletic Bilbao in 2018.
A string of high-profile errors meant that within two years Chelsea had signed Edouard Mendy to replace him as number one.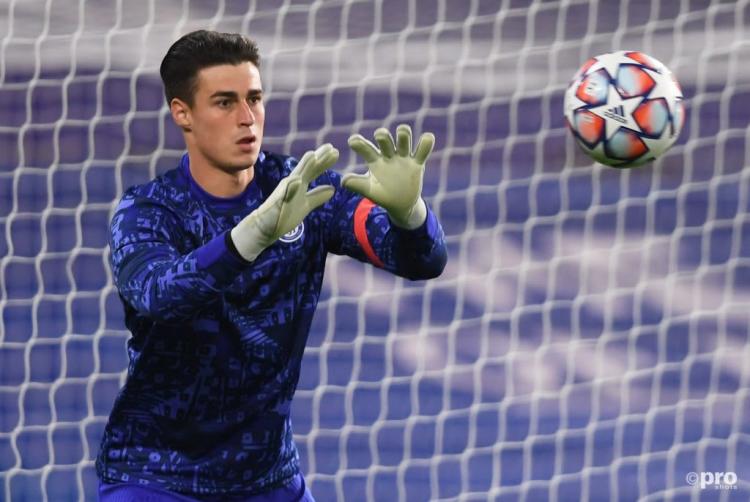 Kepa took the record from Alisson, a signing that proved much more successful for Liverpool.
They spent €62.5m to sign him from Roma a month before Kepa joined Chelsea and the Brazil international, along with defender Virgil van Dijk, helped to address major weaknesses that were holding back Liverpool.
Brazil international Alisson helped Liverpool win the Champions League and Premier League in successive seasons.
Thibaut Courtois (Chelsea to Real Madrid), Ederson (Benfica to Man City) and Gianluigi Buffon (Parma to Juventus) make up the top five.
Who is the most expensive defender of all time?
The record transfer for a defender is held by Harry Maguire, who joined Manchester United from Leicester City for €87m in 2019.
Maguire took the record from Virgil van Dijk, an €84.5m signing for Liverpool from Southampton a year earlier.
The move Man Utd made for England international Maguire is often questioned, perhaps because his usually solid performances and occasional errors are also viewed in the context of his enormous transfer fee.
Van Dijk's success at Liverpool does not help Maguire either. The Netherlands international's arrival had a transformative effect at the club and they went on to earn Champions League and Premier League glory under Jurgen Klopp.
Lucas Hernandez (Bayern Munich), Matthijs de Ligt (Juventus) and Ruben Dias – who has had a similar impact to Van Dijk at Man City – round out the top five.
Who is the most expensive midfielder of all time?
Philippe Coutinho goes down as the biggest transfer involving a midfielder (even if he can also play further forward) – a move that has not worked out for Barcelona.
Coutinho became the most expensive January transfer signing ever in 2018, when he pushed to leave Liverpool for Barca.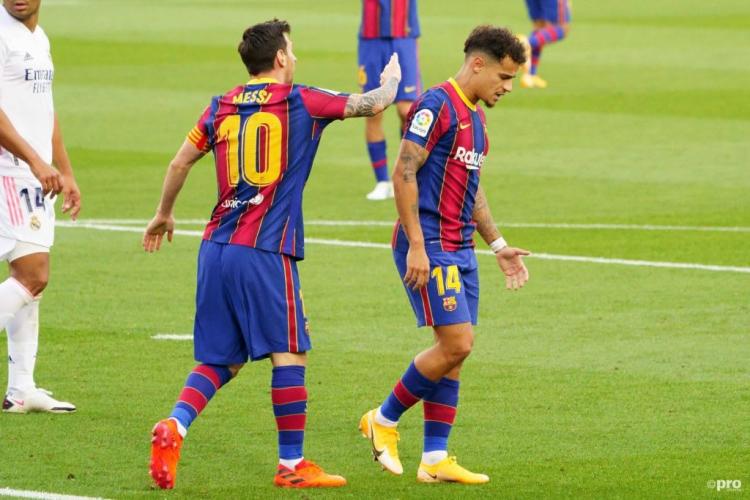 The Catalans had not found a suitable replacement for Neymar and felt that by spending big on his compatriot, they would find an answer to their problems.
Jack Grealish, Paul Pogba and Kai Havertz are next, with Zinedine Zidane still featuring prominently despite his move to Real Madrid from Juventus taking place 20 years ago.
Who is the most expensive forward of all time?
Neymar and Kylian Mbappe fill the first two spots in this ranking, as well as the overall list.
Brazil star Neymar is also the most expensive South American signing ever, with Mbappe holding the record for Europe.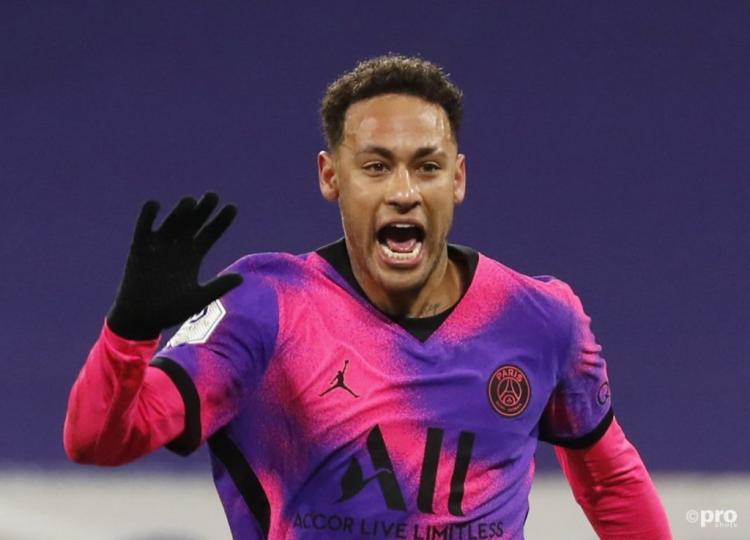 Who is the most expensive teenager of all time?
Kylian Mbappe became the most expensive teenage transfer ever when he joined PSG.
That move smashed the record previously held by Anthony Martial when he joined Man Utd from Monaco in 2015.
There have been some huge transfers for teenagers since Mbappe, though none which have threatened the record.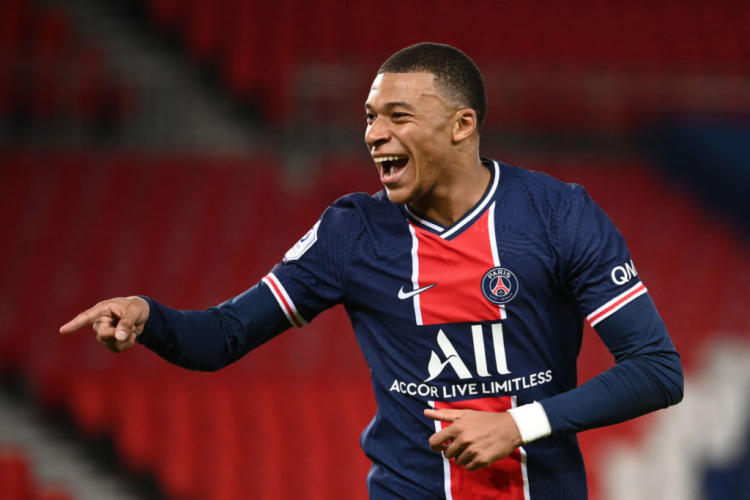 Joao Felix (€126m) joined Atletico Madrid in the fourth biggest transfer ever, Juventus splashed out €75m for Matthijs de Ligt in 2019 while Real Madrid have signed Rodrygo Goes and Vinicius Junior for over €45m each.
The second of PSG's mega-money signings of 2017 that completely changed the landscape of the transfer market, Mbappe actually arrived at the club on a loan deal that had a clause that would be made permanent if Les Parisiens avoided relegation. This was inevitable and purely installed to circumvent Financial Fair Play.
Mbappe has gone some way to realising his potential at Parc des Princes, becoming a World Cup winner in 2018 and continuing to score at the prodigious rate expected of him.
A hat-trick against Barcelona at Camp Nou in the 2020/21 Champions League last 16 seemed to confirm his rise to superstar status.
Who is the most expensive English player of all time?
Jack Grealish overtook Harry Maguire as the most expensive Englishman in history in 2021 at £100m (or €118m) when he joined Man City from Aston Villa.
He also overtook Gareth Bale as the biggest British transfer ever, eclipsing the Welshman's transfer from Tottenham to Real Madrid in 2013.
Who is the most expensive North American player of all time?
Christian Pulisic holds the record for the biggest transfer involving a North American player.
He joined Chelsea from Borussia Dortmund for €64m in 2019 and has yet to fully find his peak form after battling with injuries.
There is a huge gap to the next most expensive players from the USA.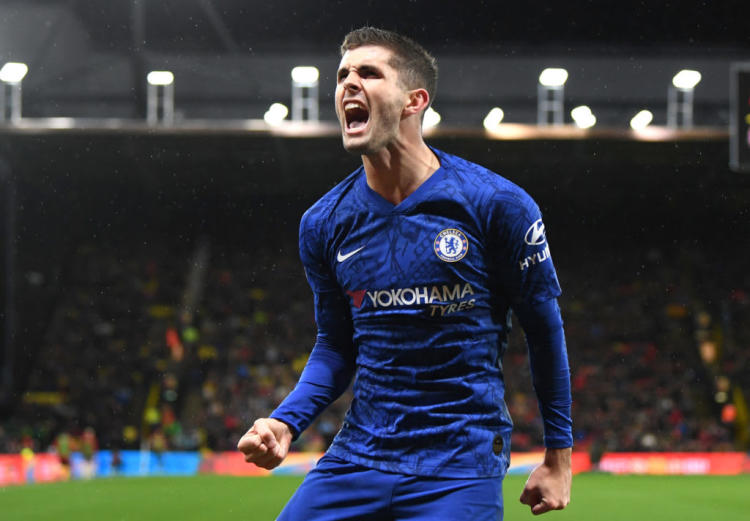 Sergino Dest joined Barcelona in a move worth up to €26m from Ajax in 2020, while Juventus struck a similar deal to sign Weston McKennie from Schalke.
The North American record may not be threatened in the coming years unless Canada international Alphonso Davies, one of the game's best rising stars, ever leaves Bayern Munich.
Closest to Pulisic in this ranking are two Mexico players. Hirving Lozano joined Napoli from PSV for €42m in 2019, while it cost Wolves €41m in loan and transfer fees to sign Raul Jimenez from Benfica the same year.
Who is the most expensive African player of all time?
Nicolas Pepe is the biggest transfer involving an African player.
It cost Arsenal an astonishing €80m to sign the Ivory Coast forward from Lille in 2019.
Pepe has not worked out at the Emirates Stadium.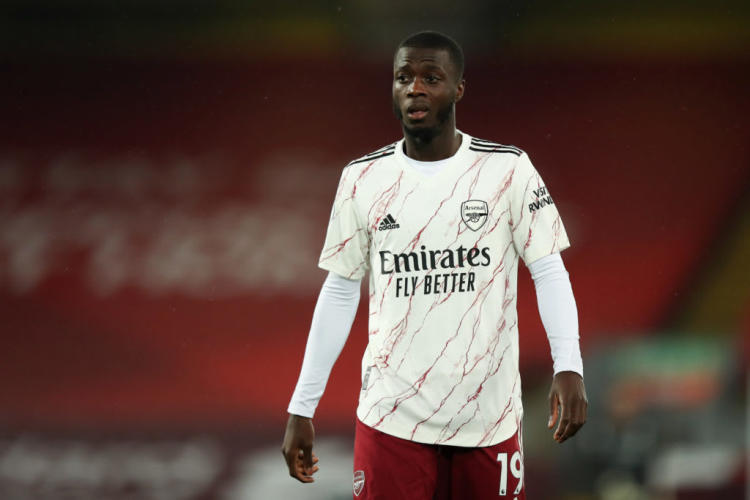 Lille are also responsible for the second biggest move involving an African player. They sold Nigeria forward Victor Osimhen to Napoli for €70m in 2020.
Algeria star Riyad Mahrez has been a successful transfer for Man City, who paid €67.8m to bring him in from Leicester in 2018.
What is the most expensive Premier League transfer of all time?
Jack Grealish is the most expensive Premier League transfer in terms of those bought by an English club.
He overtook previous record holder Paul Pogba, when he left Juventus to return to Man Utd.
Who has the highest combined transfer fees of all time?
Romelu Lukaku overtook Neymar in 2021 as the player with the highest combined transfer fees of all time as his transfers involving Anderlecht, Chelsea (twice), Everton, Man Utd and Inter total an incredible €328m.
His last three moves alone came to €280m.